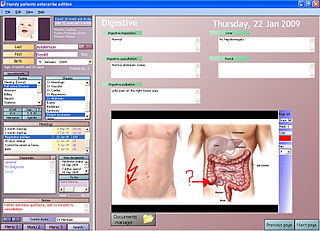 Note: This baby is not a veteran, nor is this the VA Medical Record system.
The VA has just taken a big bold leap forward: access to progress notes has been added to MyHealtheVet.
I'm impressed and think this is great. I also however can't help thinking of several awkward issues, related mainly to geriatrics, that crop up regularly in my own progress notes.
So I've written a blog post on this issue, and it's live today on The Health Care Blog.
In the post, I describe the following six awkward topics that might make patients (or caregivers) upset, if they were to read about my concerns in the progress notes. Here's my quick list:
Possible cognitive impairment
Possible elder mistreatment (a subject just recently raised on this very blog)
Possible abuse or diversion of prescription drugs
Possible substance abuse, especially alcohol
Concerns about ability to manage safely at home or while driving
Concerns voiced by family or caregivers
As we know, these are issues of importance to the health of older adults. Unfortunately, to date they've generally gone under-recognized and under-addressed by clinicians overall.
Any thoughts on how we should navigate these issues in an age of OpenNotes?
And are there other awkward topics that you find yourself wondering how you'll document?
by: Leslie Kernisan, MD MPH