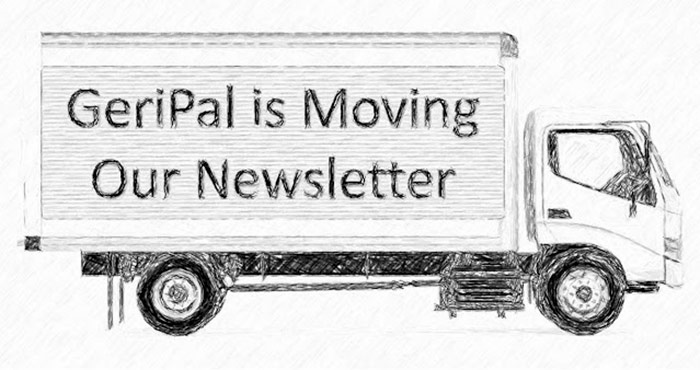 Hey GeriPal readers and listeners,
A very quick update. The GeriPal podcast is changing our service provider that our newsletter uses.
If you are already signed up for the newsletter, you don't need to sign up again, but do us a quick favor and do one of the following to avoid the newsletter getting stuck in your junk folder:
We have a new post coming out Thursday morning from our new email address (geripal@geripal.org), so if you don't see it in your inbox by Friday, look in your junk or quarantine folders. If you are not yet on the newsletter list, sign up below with your email address (if you are not sure, put it in again as we remove all duplicates). We aim for once a week updates so we won't clog up your inbox.
Thanks,
Eric and Alex
PS. If all you want is the podcasts, you can also subscribe on Apple Podcasts or your favorite podcasting app