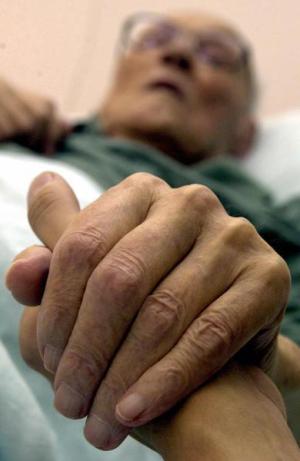 Dear GeriPal community,
We write today with a different sort of post.
We realize direct solicitations are not the intended purpose of GeriPal but this time we appeal directly to you as our peers and readers to help a national service at risk of being shut down.
To each of you who has experienced or laid witness to depression, loneliness, grief, and isolation among older adults, we ask that you consider a contribution to help support the Friendship Line.
The Friendship Line is the nation's only toll-free, accredited, 24-hour suicide prevention hotline and warm-line for seniors and disabled adults. The Friendship Line makes and receives more than 100,000 calls every year, providing a lifeline for thousands of lonely, isolated older adults, who are 2-3 times more likely than teens to commit suicide. For many of these clients, the Friendship Line is the only human connection they can count on.
Unfortunately, this vital program is facing a significant challenge. The Friendship Line recently lost two-thirds of its funding, putting the program's future in jeopardy. The Friendship Line is mounting a significant effort to identify long-term partners and sponsors to restore lost funding to maintain the existing program, and to expand and improve the Friendship Line.
But that will take time, and callers need help right now.
Carla and I have been privileged to work closely with the leadership and volunteers of the Friendship Line. The Friendship Line has been an invaluable resource for our patients who are lonely, sad, anxious, or just need a warm, caring person to talk to.
In addition to receiving calls, the Friendship Line makes calls out to seniors and adults with disability. As most of us know, mental health care and services for seniors, especially those who are homebound can be non-existent. And many seniors and disabled adults experience loneliness. The Friendship Line helps connect individuals to trained volunteers who provide innumerable hours of telephone support.
On behalf of the volunteers and staff of the Friendship Line, we're asking for your help.
Please visit this site to learn more about the Friendship Line and to make a donation.
We are grateful for whatever you can give. Even if you can't donate, please share this link with others on Facebook, Twitter, and email.
Together we can ensure that the Friendship Line remains open 24/7, and there will always be a friend at the other end of the line.
Helen Kao and Carla Perissinotto