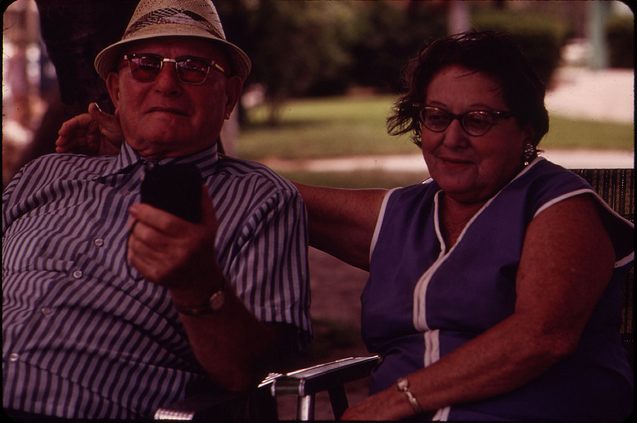 I'm tired of innovative health care interventions targeted at those caring for the more than 5 million individuals living with dementia. It's not that I don't think they are important. Rather, I find it rather pointless work if these interventions can't be translated into real world applications. Today, though, the Archives of Internal Medicine is publishing an important study that adapts and implements a multicomponent caregiver intervention into one of the largest health care organizations in the US – the Veterans Health Administration (VHA).
The study, authored by Olivia Nichols and colleagues, translates the Resources for Enhancing Alzheimer's Caregivers Health (REACH II) intervention into the VHA system. The initial REACH II randomized control trial showed significant improvement in caregiver burden, depression, health/self-care, social support, and management of patient behaviors. Caregivers also got something that is worth its weight in gold – one extra hour per day not spent in caregiving tasks.
The current prospective translational study, put into practice a modified REACH II intervention into 24 VA Home Based Primary Care programs in 15 different states.  The modified intervention (REACH VA) basically consisted of 9 one-hour individual home sessions and three half-an-hour telephone sessions, and five one-hour monthly telephone support group sessions. The focus of the sessions was on education, support, and skills training to address 5 caregiving risk areas: "safety, social support, problem behaviors, depression, and caregiver health." All of the sessions were conducted by VA staff trained in the intervention, most of whom were social workers, psychologists, or nurses at their respective facilities.
To be eligible for the study, selected patients must have had dementia with at least one activities of daily living limitation or two or more instrumental activities of daily living limitations. To meet inclusion criteria, they also must have had a co-resident family caregiver that provided greater than 4 hours of care per day for at least 6 months. Caregivers also had to endorse two caregiving stress behaviors (i.e being overwhelmed, often needing to cry, angry or frustrated, etc).
The results revealed that the REACH II study can be implemented in a real world setting, and showed significant reductions at 6 months in caregiver frustration, burden, depression, and the number of troubling dementia related behaviors. The vast majority (96%) of caregivers felt the program should be provided by VA to caregivers
So what is the next step? In the Archives commentary that I wrote with Ken Covinsky on this study, we argue that "if health systems are going to increasingly rely on family caregivers to deliver complex care, then they have they have an obligations to aid caregivers in this task and reduce the personal costs associated with it". The VA is taking the lead in this regard. The question remains – will others follow?
by: Eric Widera