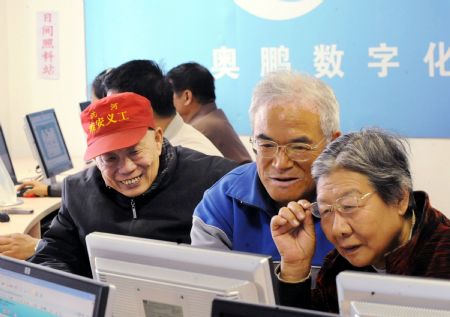 My mother is in her 50's and currently resides alone. For
the past year, she's depended largely on the Internet to stave off loneliness by
visiting entertainment websites and communicating with her busy children via
e-mail.
But, while visiting an online foreign newspaper, her computer
contracted a virus that blacked out her desktop and rendered her computer
inoperable. Suddenly, her life line had been cut off and for weeks she wallowed
in isolation and despair. Sounds melodramatic, but for many socially isolated
older adults, having that virtual life line that connects them to the World Wide Web
has become vital to their psychological and emotional well-being.
Lately, there have been a plethora of
international news regarding elders and the use of technology in mitigating the
effects of loneliness and isolation. In Israel,
a Virtual Day Care Center program was developed to enable homebound elders to
have social interactions via Skype, a popular voice-over-Internet Protocol
service (VoIP).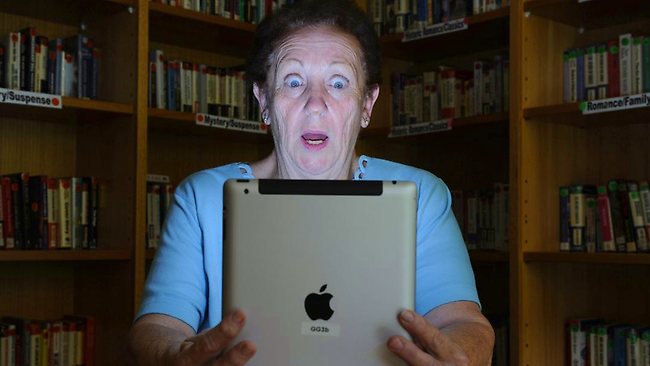 South Australian elders are offered a similar program by
Helping Hand Aged Care and Telstra, which work to train participants on the
basics of safe and fun Internet use for connecting with family and friends.
And, taking it a step further, in Thailand, plans are
unfolding for introducing robotic health-care assistants into the homes and
lives of the disabled and elderly. These machines are programmed to be
interactive with voice recognition hardware.
Although these services sound helpful in a
changing cultural milieu where technology is purportedly making life easier and
more efficient for all, I wonder if this current trend in using technology to
mitigate the burdens of social isolation in elders will hold up. Some issues come
to mind – poor elders will likely have less access to these "life-improving"
devices and those who are keen on maintaining strictly human interactions will
shun such services.
Moreover, are we as a society becoming too dependent on using
technology to solve our problems? When I had a conversation with my brother
about how we could carve out time in our schedules to visit our mother more
often now that she was feeling lonely and disconnected with her computer still down, he responded, "Let's just get her
an iPad."
Though technology is not a quick fix for social isolation,
it could be the next best option, considering our growing aging population and
lack of familial support at home. Maybe this is the best we can do, especially
in places that, unlike China, lack the cultural and social infrastructure to effectively
impose laws that make it illegal to neglect our elders (read previous post on "China Making it Illegal Not to Care").
Maybe it's not so much a life line, but a life web that
technology has created to serve as a system of far-reaching, interconnecting support for elders who feel isolated. But, is this web actually helping to integrate elders who fall through the social cracks or to further isolate them as they converse with friends and family remotely through technological devices and possibly interact with robots instead of a live human being?
By: Julie N. Thai [GeriPal International Correspondent]