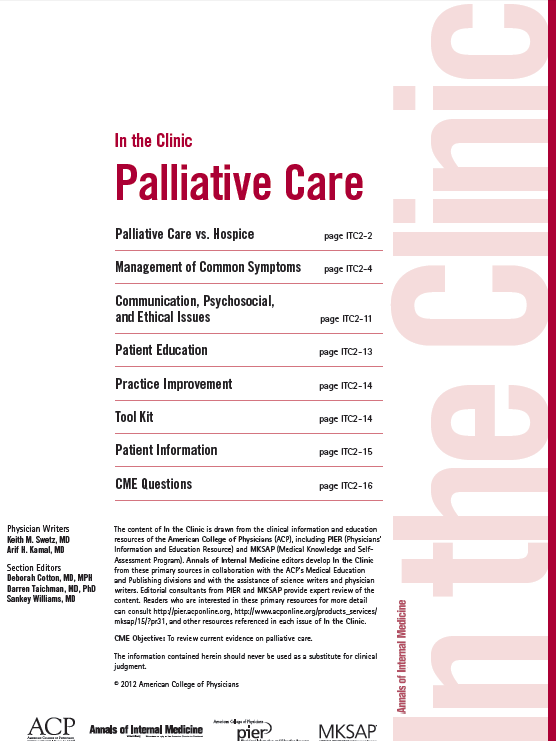 Palliative Medicine specialists do much to improve quality of life in persons with serious illness. But ultimately, providing better care to persons with serious illness demands that we improve the Palliative Medicine skills and competencies of those of us not trained in the discipline.
A wonderful review of Palliative Medicine, published as part of the Annals of the Internal Medicine In the Clinic Series nicely meets the grade. The article is directed at practicing physicians with no special expertise in Palliative Medicine. Authors Keith Swetz and Arif Kamal take a pragmatic focus and use clear lucid language.
The section on symptom management was particularly useful. The clear practical guidelines for dosing opiods were very useful. There was also an excellent discussion of management of other distressing symptoms including shortness of breath, nausea, agitation, and delirium.
Other excellent parts of this review were discussions of differences between Palliative Care and Hospice, as well as a discussion of communication, psychosocial, and ethical issues.
This is a great article for primary care physicians who want to upgrade their knowledge of Palliative Medicine, as well as a great article to distribute to medical students and residents.
by Ken Covinsky @geri_doc