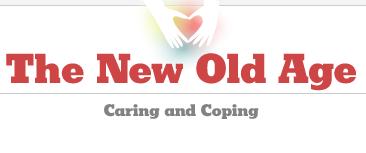 Paula Span has an excellent article out today in the NY Times titled "D.N.R. by Another Name." In it, she describes the use of the term AND that we have discussed previously on GeriPal (see here for Patrice Villars post on terminology). AND stands for "Allow Natural Death" and was born out of a movement to rethink how we approach end of life discussions and decisions. Both Christian Sinclair (of Pallimed fame) and I were interviewed for the story. Here are a couple thoughts of mine that didn't make the cut but I felt were important reasons why I'm not a big fan of AND.
First, DNR is only a medical order and should not be used as a way of bringing up end-of-life discussions. DNR only means "if the patient has a cardiac arrest, do not attempt cardiopulmonary resuscitation". DNR orders do not attempt to specify what medical care should be provided to DNR patients before they experience arrest. This care, which some may argue is more important care than the last brief seconds to minutes of one's life, is dependent on the goals, preferences, and values of the patient. A patient may be DNR and be on a ventilator. They may be DNR and may want to be hospitalized for a severe pneumonia, to receive antibiotics. It is specific and to the point (or at least is supposed to be if used correctly).
The goal of AND orders is to create an environment that uses less-threatening, positive terminology regarding end-of-life care than the cold, calculated, and negative term CPR. A DNR order is about withholding a health care intervention – something that we Americans just don't like. With AND we are not taking anything away – we are adding to the services available (something that we Americans love). Allow natural death is allowing a natural process for end-of-life care for patients and families rather than telling them what services will be withheld. Plus "allow natural death" just sounds more peaceful – less scary.
There are problems though with AND:
1. There is potential for mistaking AND with the conjunction "and." This is less important with EMR, but I have a feeling that yelling out "don't do chest compressions he is AND" would make people question whether there is more of the sentence to come.
2. AND lacks the specificity of DNR: Allowing natural death may mean many things. It could mean withholding or withdrawing certain aspects of treatment from the patient: no ventilation, no antibiotics, no dialysis, or no palliation with aggressive symptom control (technically this would be natural). It is too vague to convey any real meaning unless there is a policy written to describe that it only applies to a certain aspect of care (ie. CPR). CPR on the other hand is specific. A patient may be DNR but may also receive aggressive end of life care.
In truth, AND is more a goal set by a patient than a medical order. "I want to make sure I have a natural death, that I want to be comfortable and in my home. I don't want to end up in the hospital for the last days of my life, and I want you Dr Widera to put those orders in place to make it happen."
There other salient point is that whether I use DNR or AND to document that order is probably not as important as the discussion that happens before the order. The order itself is just something that is written in the chart and acted upon later. Neither DNR or AND are nearly sufficient when discussing end-of-life decisions. Indeed, it's just plain wrong to single out CPR when in truth there is a lot of other interventions that we can do in the hospital that are likely to incur great suffering than CPR in the last moments in life. What is important is that health care professionals understand the values and preferences of their patients, together (with the patient) develop a goal for the medical care, and then, and only then, write a medical order – no matter what terminology is used to document these end-of-life preferences. The key is that writing an order is only the output that others will act on and can only occur once the goal have been figured out.
Please, please, pleasecontinue this conversation at The New York Times blog – the New Old Age.