Mission
We invite the brightest minds in geriatrics, hospice, and palliative care to talk about the topics that you care most about, ranging from recently published research in the field to controversies that keep us up at night. You'll laugh, learn and maybe sing along. Hosted by Eric Widera and Alex Smith.
Hosts
Together, Alex and Eric co-founded the GeriPal blog and podcast, as well as ePrognosis, an online set of prognostic calculators for the elderly.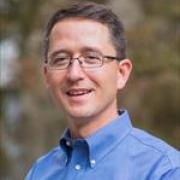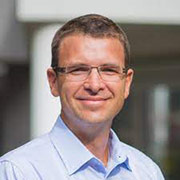 Eric Widera
Eric Widera is a clinician-educator in the Division of Geriatrics at the University of California San Francisco, where he serves in various leadership roles, including Director of the Hospice & Palliative Care Service at the San Francisco VA Medical Center and Associate Program Director for the Geriatrics Fellowship at UCSF. He is also on the Board of Directors for the American Academy of Hospice and Palliative Medicine.  Find him on Twitter at @EWidera.
Production Credits
Tim Stück: Geripal's Audio & Video Editor/Guru.
Recognition
GeriPal has been the focus of workshops at AGS, SGIM, and AAHPM annual meetings.
GeriPal Policies
No confidential patient information should be placed on GeriPal, nor should any confidential information be placed in the comments.
This web site does NOT accept advertisements.
All email addresses collected by GeriPal for feed distribution will be kept confidential and will never be used for commercial reasons.
The editors reserve the right to remove comments that are deemed inappropriate due to the commercial, abusive, or offensive nature of a comment. If you think your comment was deleted for inappropriate reasons, please email either Alex or Eric regarding your concern.
The information provided on GeriPal is designed to complement, not replace, the relationship between a patient and and his/her own medical providers.
Further Information
GeriPal was created with the support of the Division of Geriatrics at the University of California, San Francisco. Its content though is strictly the work of its authors and has no affiliation with or support from any organization or institution. All opinions expressed on this website are solely those of its authors and do not reflect the opinions of any academic institution or medical center. If you reproduce the material on the website please cite appropriately.
For questions regarding the site please email Alex Smith, MD (aksmith@ucsf.edu) or Eric Widera, MD (eric.widera@ucsf.edu)