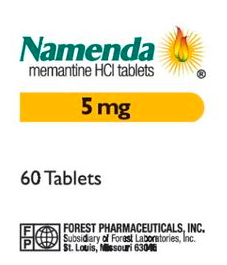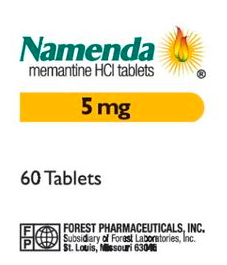 Why is Forest Laboratories discontinuing Namenda (memantine HCl) 5 mg and 10 mg tablets on August 15, 2014? Is it because there were no significant benefits of the combination of donepezil and memantine over donepezil alone in a study published in the NEJM in 2012? Maybe, just maybe, Forest Labs is discontinuing Namdena because even the most positive trials of Namenda show only a very small statistically significant benefit that may very well be clinically insignificant? Wait, I know. Can it be that Forest is discontinuing Namenda 5mg and 10mg tablets because they are worried that individuals are being prescribed this medication earlier in the course of Alzheimers despite the fact that memantine is only approved for moderate to severe disease and despite a growing body of evidence that it provides no benefit in this population of patients?
Sadly, Forest Laboratories is discontinuing Namenda mg and 10mg tablets for none of these reasons. They are discontinuing it because Namenda is going off patent in April 2015. This means that a host of low cost generic memantine will flood the market and replace non-generic Namenda in a year's time.
So how does a pharmaceutical company maintain market share when competing against low cost generics? Well the good folks at Forest have decided that if they can just move everyone who is currently taking Namenda to Namenda XR (the extended release version of the drug), they won't have to compete at all, since there is no generic version of Namenda XR.
So what will patients experience? When they try to fill their prescription for Namenda 10mg BID come August 15th, they will be told that their twice a day pill is no longer made and will need to get a new prescription for Namenda XR. Brilliant!
This tactic is called a "forced switch" and has been attempted with other drugs in the past that were going off patent. There is a catch though. The little wrinkle in Forest's plan is that someone needs to write that prescription. My recommendation is that we should use this time to reconsider the merits of continuing to prescribe Namenda in any of its formulations. For those with mild dementia, the evidence is clear that we should just stop it. For those with more severe dementia, it definitely warrants a talk with the patient and their family members about whether there is really any benefit from continuing a medication that at best has shown to have only marginal benefits.
by: Eric Widera (@ewidera)
Note: a big thanks to Bruce Scott (@skipbidder) for the lead on this story. Also, check out this previous post on Aricept 23 to see how Forest isn't alone when in comes to deploying cheap tricks to increase revenue streams