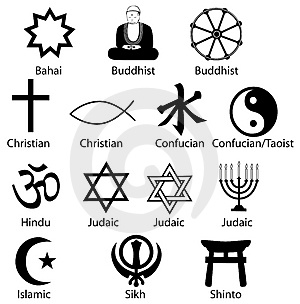 Note: The details of the story have been changed to protect patient anonymity.
We recently cared for a patient with metastatic cancer to both bone and brain, who was admitted to the hospital due to severe wasting, frailty, functional decline, and intractable pain and nausea.
The patient was told that all cancer treatments have been exhausted. She had been cared for at home by her extremely devoted father, to whom she deferred for all medical decisions. The father has consistently requested that CPR and intubation be attempted if his daughter were to die. These preferences have been consistent and clear after several conversations about the minimal to no chance of benefit from CPR and intubation and the likely significant harms. The father did agree with aggressive symptom management, even if adequate pain control required some level of sedation. The patient confirmed that she agreed with her father's wishes.
During all discussions where the topic of prognosis has been broached, the father has become instantly guarded, states that they still want all aggressive life sustaining treatments in addition to symptom control, and that the decision is not up to us but to God.
The father has been incredibly articulate about their religious beliefs and the reasons for their preferences. The father stated that he is not in denial, he knows that there are no further medical treatments for the cancer, and that he is grieving as a parent. However, the father also said that in their religion, questioning God or considering any negative thoughts about his daughter not surviving are equivalent to giving up their faith and turning their back on God. The father said "I cannot go there with you." They expressed frustration at the antagonism they felt from other members of the medical team who were trying to "convince them" to not honor their religious beliefs.
The father also talked about how "man" did not have to make medical decisions because "God will make the final decision for us." The father discussed examples of other family members who have had CPR and mechanical ventilation. He stated that God made the decision "when it was his time to take them," and the family members died while on life support in the ICU. This is what the father would want for his daughter.
Several questions have been posed to our Palliative Care team from other members of the medical staff that were hard to answer. "Was there nothing the palliative care team could do to ensure this patient would have a peaceful and natural death?" " Is it ethical, from a justice and utilization viewpoint, to even offer life sustaining treatment as a option for this patient?"
How would you deal with this situation? Does the case bring up any thoughts or emotions?
Do you think patients and families can request or demand life sustaining treatments, even if we know they will have minimal to no benefit?
What do you think is the best way to honor this family's religious beliefs?
Would it be the worst thing to code this person and allow "God to make the final decision?"
Can and should we define what is considered a good death for all patients?
By: Michael Cohn and Rebecca Sudore