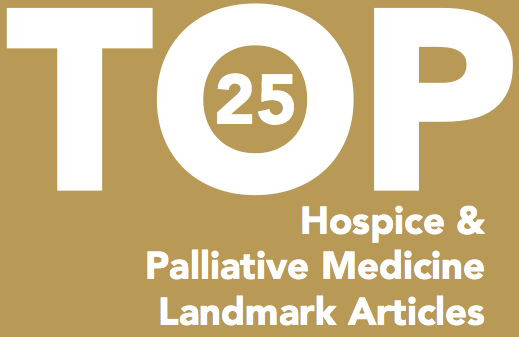 by: Kara Bishoff (@kara_bischoff)
Back in 2015 we wrote a post asking for input on what articles should belong on a list of the top 25 articles in hospice and palliative care.   We decided to focus on hospice palliative care studies and trials – as opposed to review articles, consensus statements and opinion pieces.
Here's what we came up with. It was hard to pick just 25! We highly prioritized clinical utility and tried to achieve diversity & balance. Many others are worthy of inclusion. Take a look and let us know if you have suggested changes for next year.
Module 1: Symptom Management
Module 2: Advance Care Planning
Module 3: Prognostication
Module 4: Health Systems & Policy
So what do you think we forgot? What studies do you most commonly think about, mention, and cite during your clinical work that's not on this list?