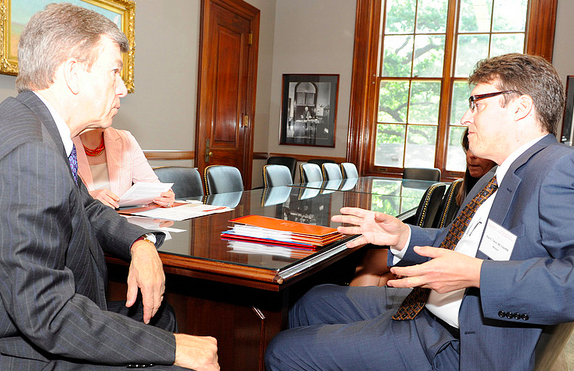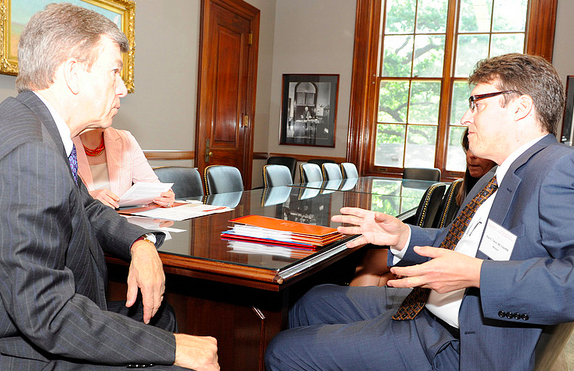 Dr. Tatum with Sen. Blunt
1. The Palliative Care and Hospice Education and Training Act (PCHETA)
We have written about PCHETA before and we will continue to advocate for it. You can read more about it in one of our earlier GeriPal posts (here), but in brief PCHETA will greatly expand opportunities for interdisciplinary education and training in palliative care. We need you to act now to move this bill forward on Capital Hill. Please take 5 minutes to go to the AAHPM Legislative Action Center where you can quickly learn how to ask your representative to sign on as supporters of the bill.


2. Amy Abernethy as one of the "100 Most Influential People in Healthcare"
Let's get our social media machine working to get AAHPM President Amy Abernethy listed as one of 2013's "100 Most Influential People in Healthcare." If picked she will be featured among other leaders in health care in Modern Healthcare's August 2013 edition. Nominate her here.
Nominate AAHPM Pres Amy Abernethy as one of 2013 "100 Most Influential People in Healthcare" modernhealthcare.com/section/100-Mo… #hpm #aahpm #asco #hpna

— ssmithaahpm (@ssmithaahpm) March 24, 2013
3. A National Caregiver Corps


This idea is very much in it's infancy, but the basic idea is to create a program similar to the Peace Corps that would rely on volunteers, young and old, to support community-based programs serving older adults and caregivers. Janice Lynch Schuster both dreamt up the idea and created a petition onthe White House website. Let's get her to 100,000 signatures to see how the administration responds!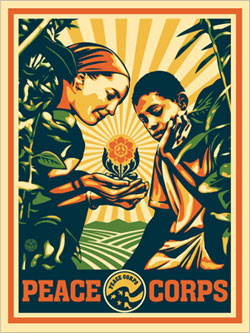 by: Eric Widera (@ewidera)