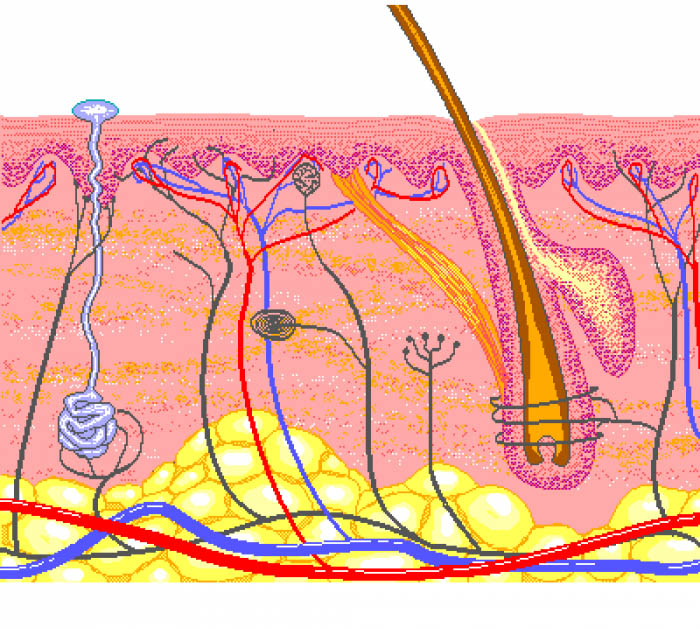 by Jeffrey M. Levine MD, AGSF, CWSP
Skin failure is an emerging
concept that deserves wider acceptance, particularly in the palliative care setting. Clinicians have long
recognized that skin failure exists, but adoption of the name has
been limited due to lack of a universally accepted definition. Terms such as
Kennedy Terminal Ulcer (KTU), Skin Changes at Life's End (SCALE), and the
Trombley-Brennan Terminal Tissue Injury (TB-TTI) have been advocated to
describe skin breakdown in patients who are dying.
However this nomenclature does not fit into the clinical course of wounds that
have similar characteristics in patients who recover from critical illness but have residual pressure injury. The term 'skin
failure' assembles these phenomena into an easily understandable and more
clinically accurate term.
Pressure
ulcers are often associated with lapses in quality of care.  However, there is growing recognition that
pressure ulcers can occur in circumstances when risk is recognized and
prevention measures are implemented. We now have improvements in life-support
technologies in intensive care, hospital, and rehabilitation settings applied
to an increasingly high-risk population that effectively prolongs life,
negating terminology that implies imminent mortality. I propose clarification
of nomenclature through recognition of skin failure as a clinical syndrome that
shares similar mechanisms with other organs. This includes a conceptual
framework that some pressure ulcers, whether or not associated with mortality,
are unavoidable consequences of skin failure.
I propose the following definition: "Skin failure is the state in which tissue tolerance is so
compromised that cells can no longer survive in zones of physiological
impairment that include hypoxia, local mechanical stress, impaired delivery of
nutrients, and buildup of toxic metabolic byproducts"(Levine, Adv Skin Wound Care 2017).
Skin,
the largest organ of the body, performs a variety of complex functions. If skin
no longer fulfills its role maintaining vasomotor tone, body temperature and
water balance, and ceases protecting the body from infection and mechanical
trauma, it is failing. In this model the KTU and SCALE are manifestations
of skin failure. Skin failure can account for the high rate of breakdown in the
setting of multi-organ system failure in the ICU, and wounds that occur at the end of life. By folding these
observations into the spectrum of skin failure, quality deficit implications
are removed and the terminology becomes more accurate.
Recognition
of skin failure will lay the foundation for common nomenclature and open new
directions for research. From a clinical perspective this terminology provides more accurate classification of an identified
disease state that will facilitate data collection for research and improve
quality measurement. In an era of data driven, outcomes oriented, value based
care, it is time to create a unified approach to skin failure – a phenomenon
that occurs in the course of acute and chronic illness as well the end of life
when the body is shutting down. Identification of skin failure is especially important in the palliative care setting when the body is breaking down and cure is not the goal.
*
* * * * * * * * * * * * * *
Due to popular demand I am delighted to announce that there will be a second live presentation of Dr.
Elizabeth Ayello's and Dr. Jeffrey Levine's webinar, titled Unavoidable
Pressure Injuries, Terminal Ulceration, and Skin Failure: Where Are We and
Where Are We Going? at 3:00 PM ET on Thursday, November 16, 2017.
This webinar will review the
evolution of concepts regarding unavoidable PI, terminal ulcers, and skin
failure and define current concepts and terminologies as they exist
today.  This webinar will also review the evidence for each concept, state
current CMS regulations and guidance regarding these concepts and suggest a
path for the future.
This second live session is available to the first 2,000
registrants so register today!  1 hour of multidisciplinary CE is also
available!
For more information
on the webinar and how to register please visit: http://www.npuap.org/events/pi-prevention-day-webinar/
If you are unable to attend the live webinar or are
interested in viewing previous webinars that were presented in 2015, 2016 and
this year please visit the following website to access the recordings and
handouts: http://www.npuap.org/resources/educational-and-clinical-resources/complimentary-educational-webinars/.