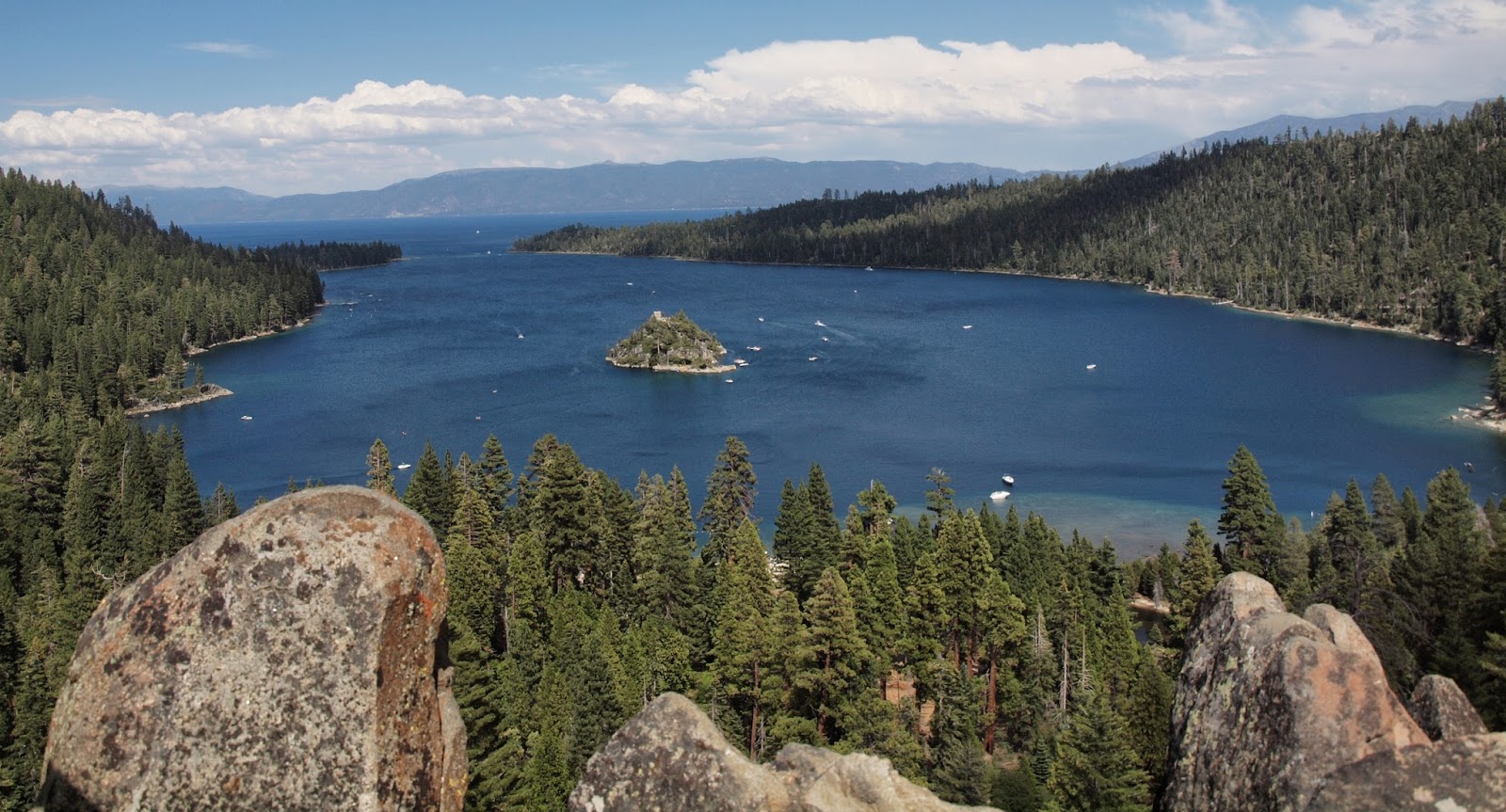 I am in Lake Tahoe for a leadership retreat for the scholars
in the Dennis W. Jahnigen
and T. Franklin Williams
Career Development Awards programs.   These
awards were established about 10 years ago to support surgical and medical
specialists who wish to conduct research on the geriatrics aspects of their
specialties.   The agenda is chock full
of inspiring talks and there is lots of time built in for networking.  There are three people missing from this
meeting.
The first two — Dennis W. Jahnigen and T. Franklin Williams
(for whom the awards were named) — have been long gone from our ranks.  Both would be proud of these scholars who
embody a vision for health care where all clinicians are providing
high-quality, patient-centered health care to older adults no matter their
specialty.   Both would be delighted that
the National Institute on Aging has created an awards program that is
supporting current and future scholars as existing funding winds down – the Grants for Early Medical/SurgicalSpecialists' Transition to Aging Research (GEMSSTAR) program.
David Solomon is also missing from this meeting.   David died early last month and it is still
hard for me to fathom a world without him.
I got the news while on vacation in Alaska and my initial intake of the
information was followed by a flurry of email exchanges about how to notify our
members and the most appropriate tributes.
As with the loss of my own father, sorrow was mitigated by
activity.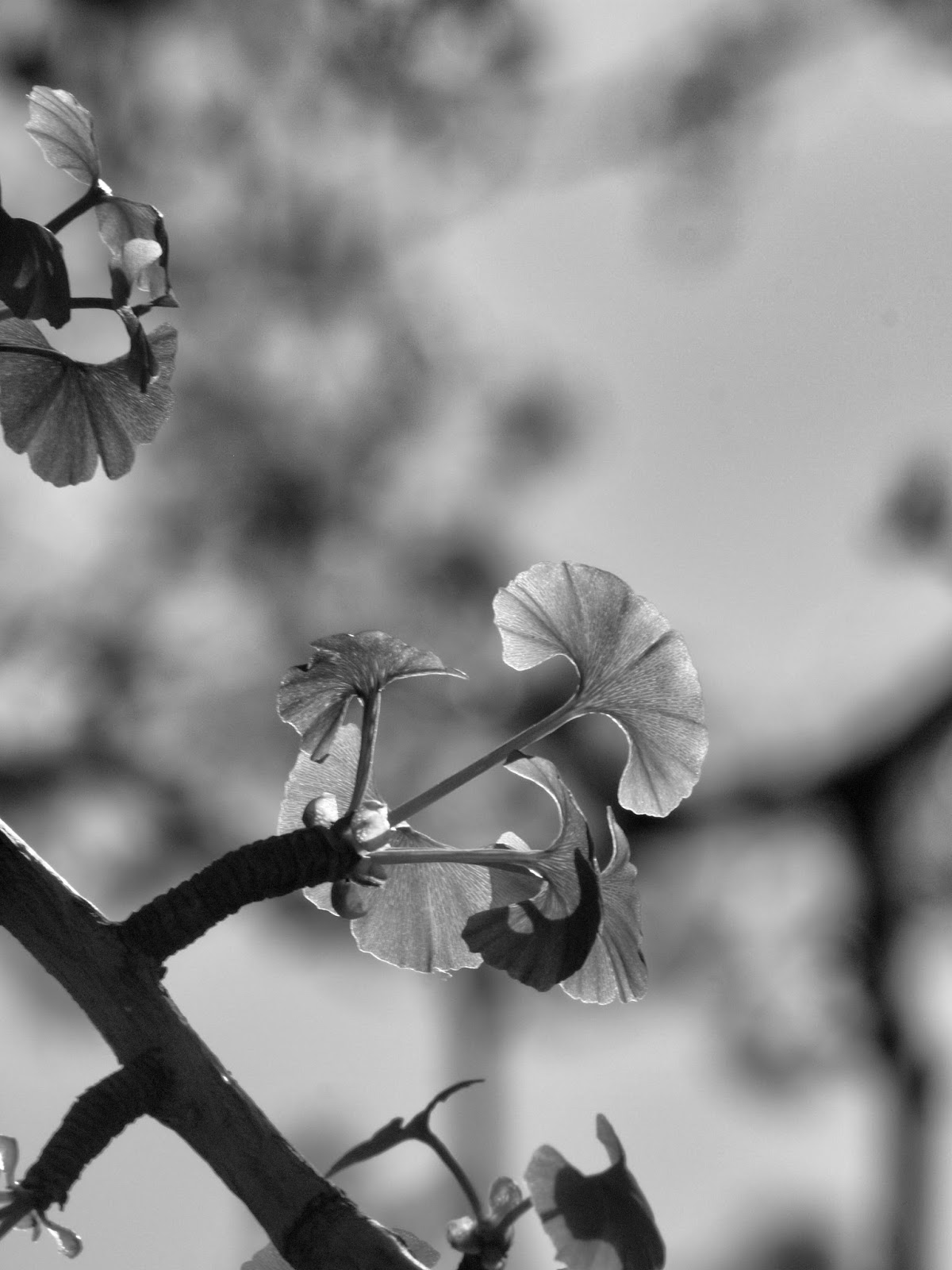 David's career is littered with honors and achievements that
I have seen chronicled in obituaries and tributes from his peers.  I have mulled over what I would want to say
about this man who was blown into my life by sheer circumstances and who helped
to shape so much of how I think about health care for older adults.
It is particularly fitting that I would finally be putting
pen to paper in such a bucolic setting (Lake Tahoe) while surrounded by the
Scholars who are the embodiment of the fourth phase of his long and
distinguished career.   A phase in which he devoted himself to
increasing the expertise of all clinicians to care for older adults by leading
the Geriatrics-for-Specialists Initiative (GSI) at the American Geriatrics Society (AGS).  That he undertook this effort in his 70s and
was a substantive presence in our work well into his 80s is a testament to his
absolute commitment to improving care of older adults.   He was the center of our efforts and at
meetings he would be surrounded by Scholars and project leaders.   His 2009 talk to a gathering of the ten specialties and geriatricians
participating in the GSI was an inspiration to us all.
This has been a long and meandering lead in to what I have
really been wanting to write about when it comes to David.  Truth be told, what I will miss most about
David has very little to do with his academic achievements or the way he led
the GSI.  What I'll miss most are the
things that made him a very special human being.
He loved Ronnie and
his family.  I used to love to see
David and Ronnie together at meetings.
They had such a wonderful way of being with each other and she could
always be counted on to rein him in if he wandered too far afield.  I had the luxury of meeting him later in life
– after his kids were grown.  I am sure
that there were moments in his career where he struggled with work life balance
but I got the sense that he and Ronnie struggled together on that front.  He would often say that he was only able to
have the successes that he had because he had married a very smart woman.  There was a strength in their relationship
that was palpable.  It was clear that
theirs was a love match that was born to last through thick and thin.
He listened to
everyone.  I first experienced this
in 1999 when David led a retreat of the GSI interdisciplinary leadership group
in identifying barriers and solutions to increasing geriatrics expertise of surgical
and related medical specialists.  He won
my absolute devotion that day when he set the ground rules that everyone would
participate – no matter their credentials or their role in the project.   And we did.
That was not an aberration of this meeting, David was one of those
individuals who really valued everyone – you would never catch him splitting
the team into physicians and others.  For
him, everyone was important and every voice needed to be heard.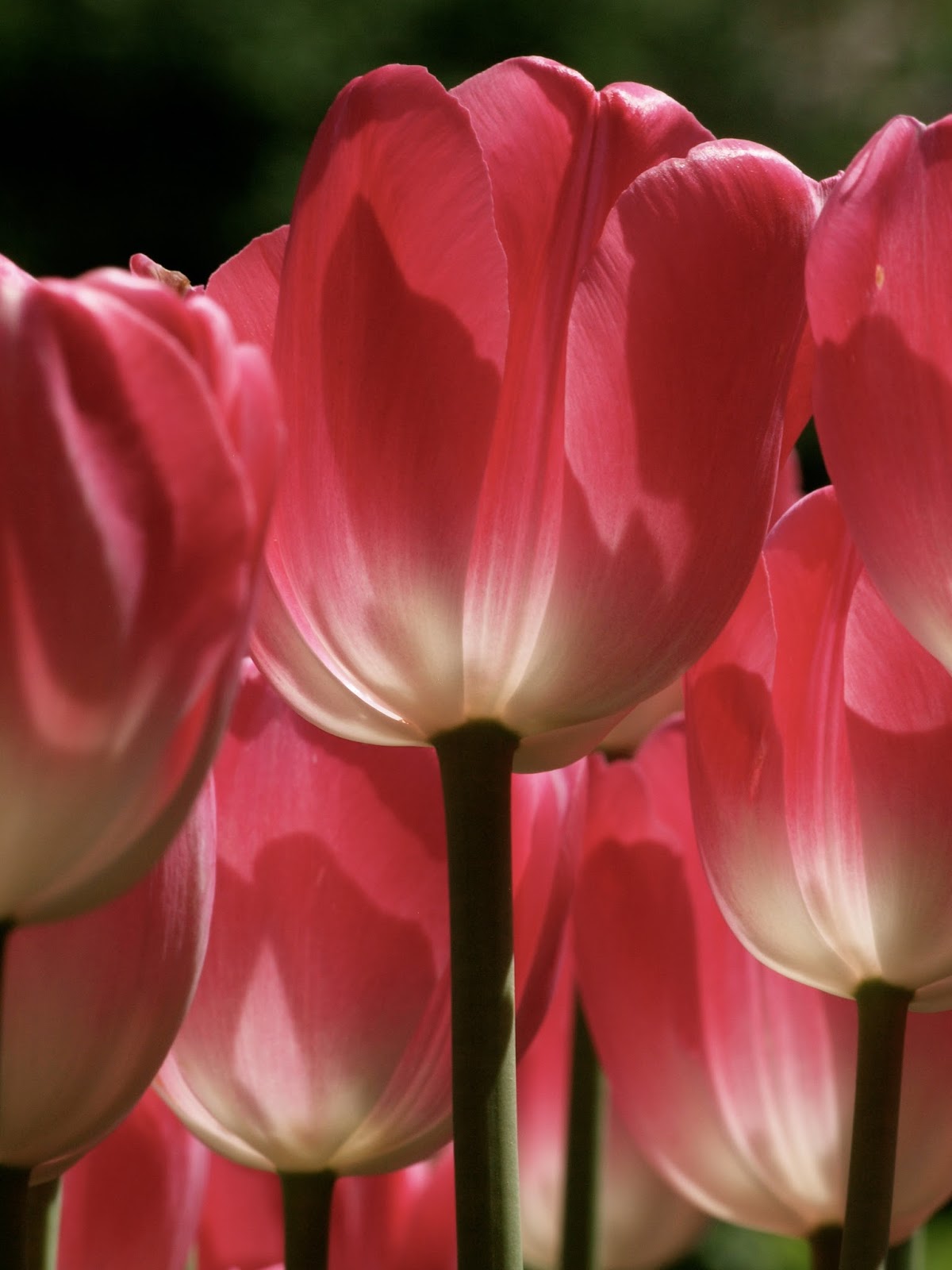 He was all in.  If David took on a project, he jumped in
feet first and committed himself heart and soul to the effort.  In 1998, he took over leadership of the GSI
from Dennis Jahnigen just as we were embarking on Phase II.  I had been hired as a half-time consultant to
AGS to fill in for an AGS staffer who was out on maternity leave.   David was a man on fire when it came to
getting Phase II underway and we soon had a plan together for recruiting an
additional five specialties to participate in our work which leads me to my
next point.
He asked smart
questions.  I was talking about how I
had started to write this piece to one of David's mentees (and a dear friend of
mine) today and she remarked that his questions were because he was always
seeking the truth.  To that I would add
that David didn't just ask questions but he asked the right questions.  The question we came up with for recruiting
specialists was in response to the statement that every clinician makes when we
asked about older adults, "I take care of them all the time."  We would then ask, "Well, how do they do
after surgery?"  There'd be a pause and
then a small voice on the other end would inevitably say, tell me a bit more
about the work that you are doing.  I
learned that asking questions can lead to good outcomes.
He was
indefatigable.  If David encountered
a barrier, he'd just try another angle of attack until he was successful.   This
is an invaluable trait to have in your arsenal when you are setting out to
change the world or just your small corner of it.
He wasn't afraid to
say he was wrong.  Personally, I
think that one of the hardest things to do in life is say "I was wrong" and so
admire David for his ability to admit – and learn from mistakes.  Our work together was stronger because he
could do that.  It's something I need to
learn to do better.
He had patience and
an eye for the future.   I remember David saying to me that the GSI
effort that we were working on together was too late to make a difference in
his own care as an older adult.  He was
doing it because he thought that we could change the future.  He recognized that it would take a lot of
elbow grease and that we needed to be patient. He lived to see the flowering of
some of the early seeds we planted – including over 80 young investigators
choosing to apply for Jahnigen Scholars (and now GEMSSTAR) awards and pursue
research related to care of older adults.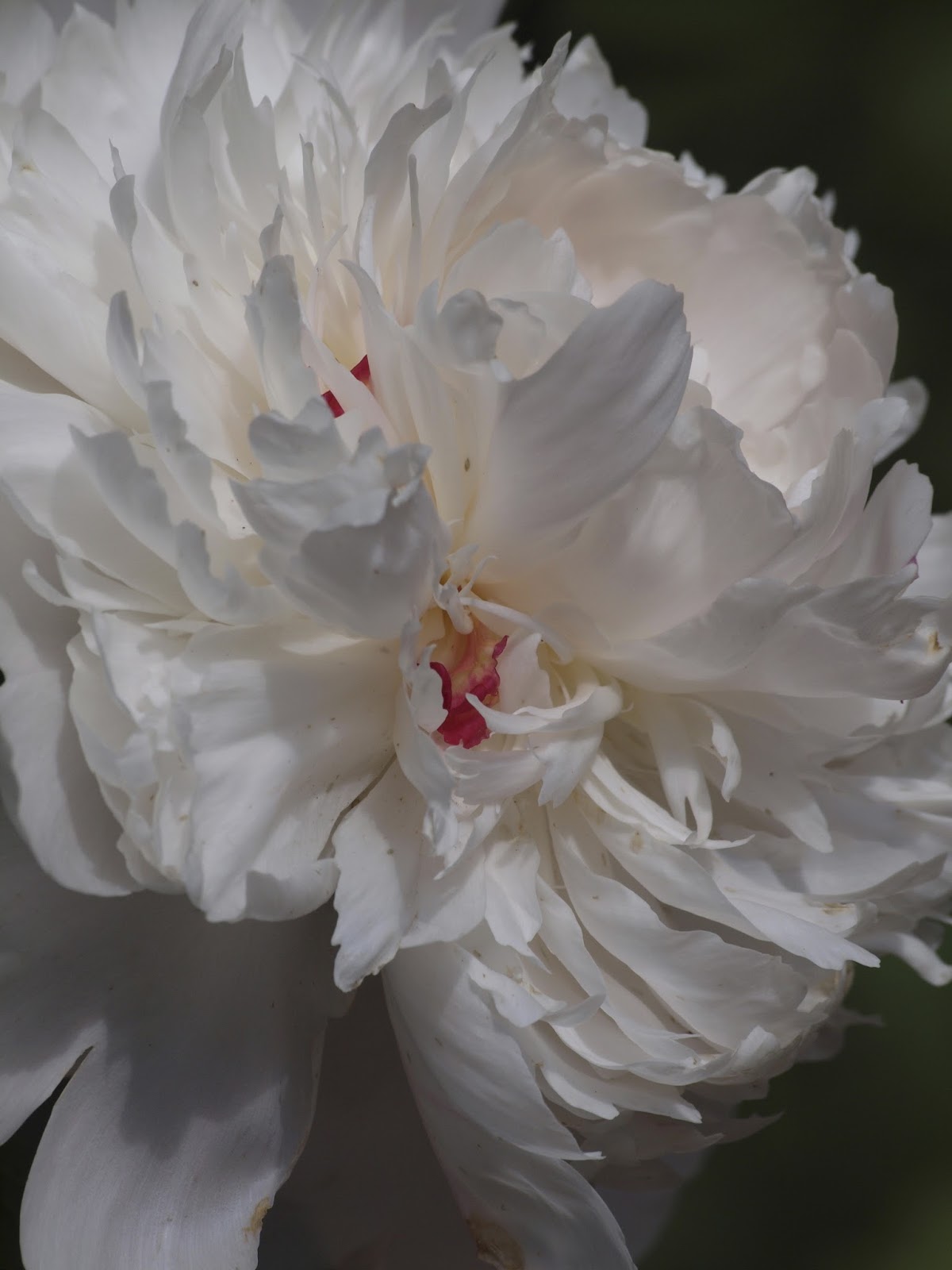 He got excited about
small victories.  All too often in
life, we look for the big wins when we should be looking for where we can take
an incremental step forward.  Through the
way he worked, David taught me how to be an incrementalist and to look not just
for ways in which to make big leaps forward but for ways to take incremental
steps that together form the foundation for the big breakthrough.  It's an approach I use every day and he gets
the lion's share of the credit for teaching me to think this way.
He was humble.  For David, it was never about owning an
idea and having people know it was his.
It was always about how best to move that idea forward.  Sometimes that meant that he was the best
person for the job.  More often it meant
identifying a champion and handing the baton off to that person to advance our
goals.  In a sprawling effort like the
GSI, that was key to our success and a lesson that I think more of us should
learn.  I have blogged on my personal
blog about this character trait – it's one that I share with David – and that
it can make it hard to untangle your personal role in a project if you are
always about "we" and not so much about "I."
At the end of the day, I've concluded that it is the right way to be and
looking at what David accomplished in his career only solidifies that sense for
me.
He cared enough to
share a piece of himself.  Very early
on in our working together, a very dear friend of mine committed suicide.  David called to express his condolences but
more important than that was that he shared his own personal experience with
suicide.  In doing so, he helped me to
take the first step on the road to healing.
That was a real gift that he gave me that day and I'll never forget it.
About three years ago, David confessed to me that he had done
a background check on me upon receiving my resume from AGS.  After all, he had just taken over leadership
of an important initiative and was almost immediately having to cope with a
stranger as staff.  He had noted where my
first job was and called that boss who just happened to be his medical school
roommate!  Fortunately, the answer he got
satisfied him otherwise our roads might have diverged.
I am grateful that I got to work with David Solomon.  If there was one thing that I would want the
Scholars at this meeting to think about when they think about their careers it
would be that they should care deeply about what they want their life's work to
be and recognize that the path to a long and storied career starts with who you
are as a human being.  Humility,
curiosity, and patience (to name just a few traits) will serve you well on the
road to success.
Rest in peace David Solomon, rest in peace.  I miss you.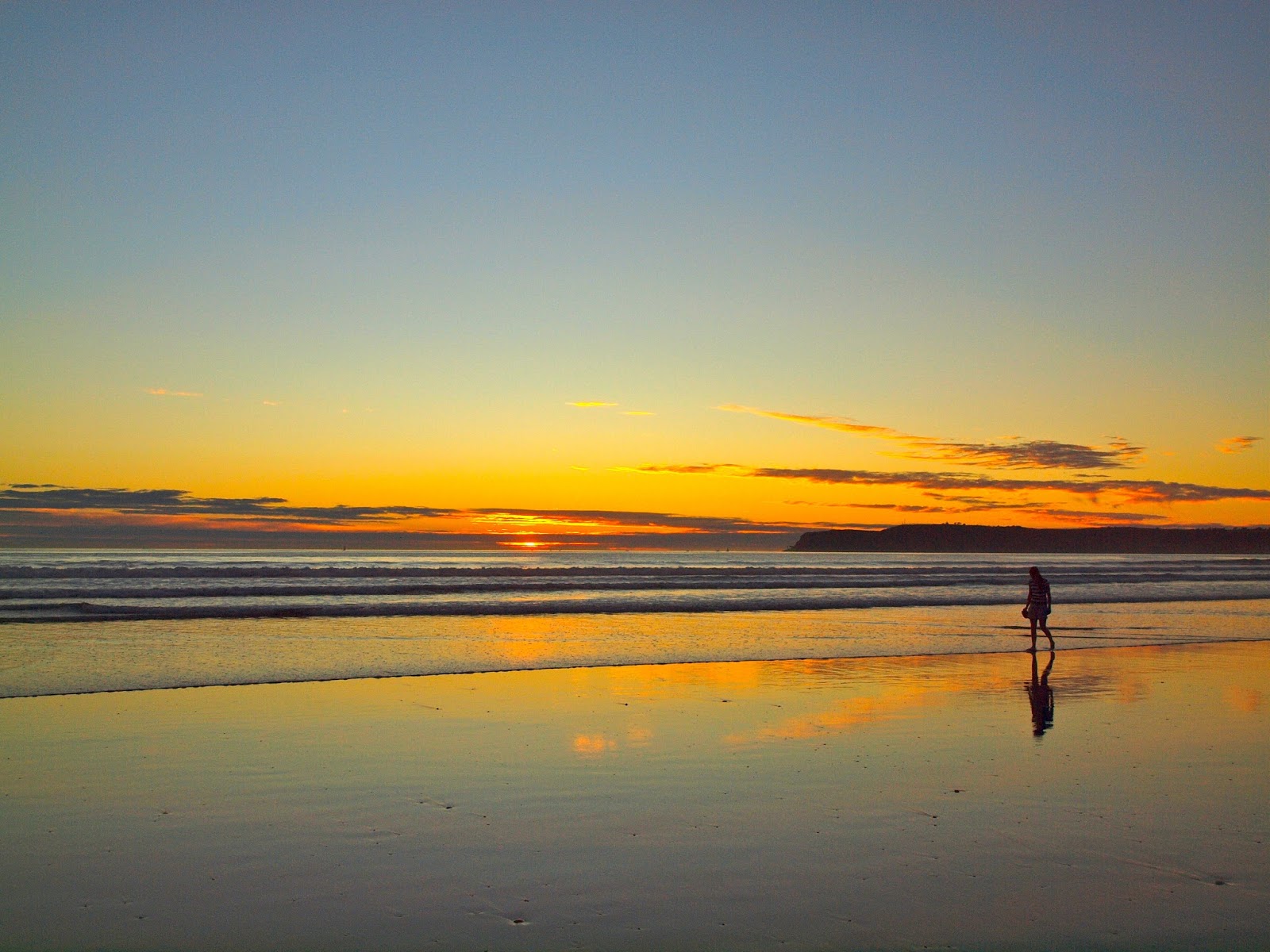 California Sunset
by: Nancy Lundebjerg