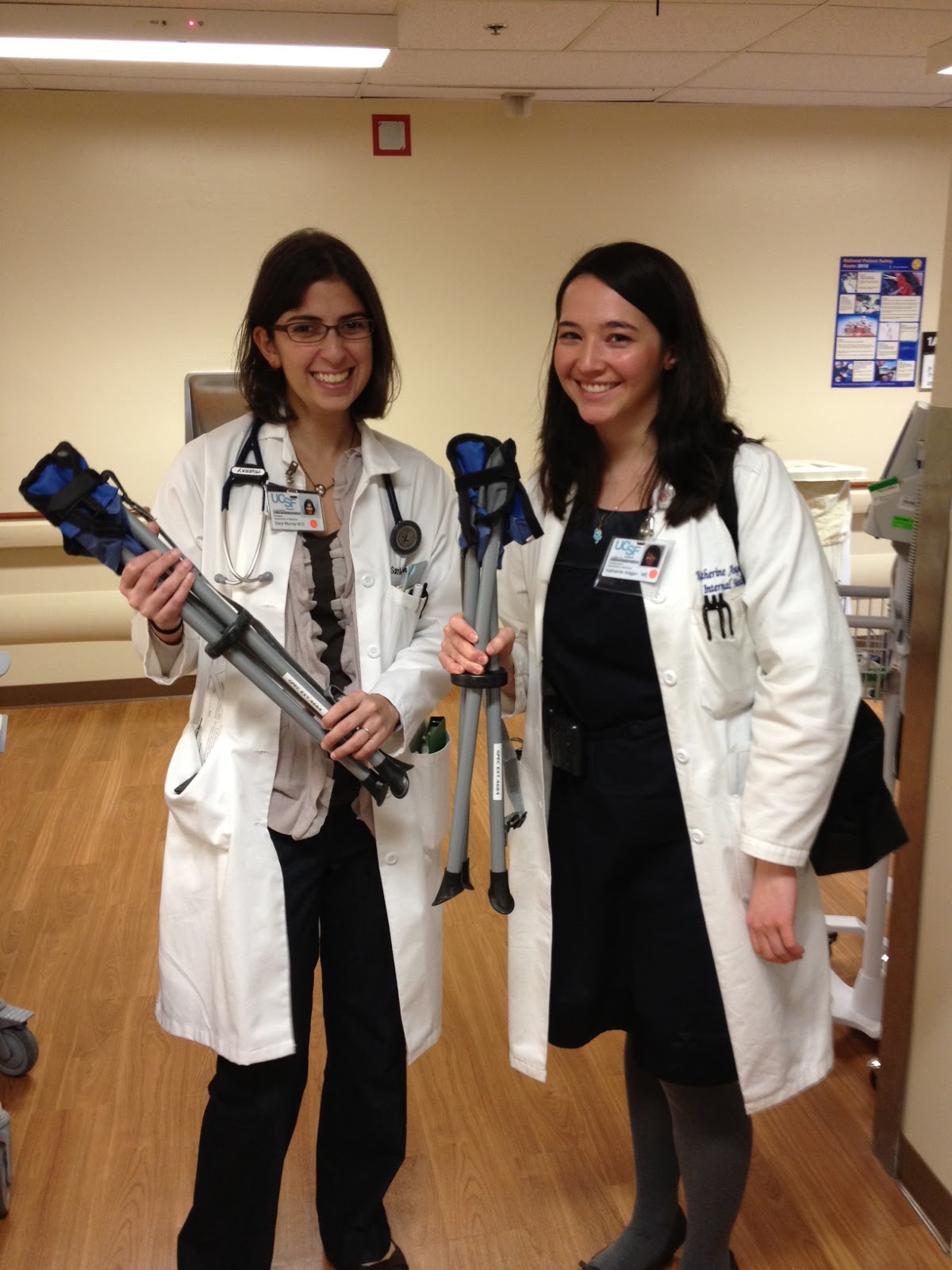 Just finished another couple of weeks attending on the palliative care service, and wanted to share a couple of thoughts with GeriPal readers.
Heeding the advice of Ken Covinsky to SIT DOWN! We purchased a couple of portable chairs for our palliative care team.  As a rule, we generally try and sit with patients.  However, we've noticed that we've been standing a great deal recently.  We realized this is because our hospital is "chair-penic" (the state of having lower than normal amount of chairs).  It's become too much of a hassle to track down chairs for the entire team.  Consequently, we all ended up standing.  Not anymore!  Yesterday, we proudly slung our  portable chairs over our shoulders and stormed the hospital.  We were immediately noticed by the ward attendings, who said: "what is that?" "how does it work?" and "is that a palliative care device?" I'm happy to report that the stools have led to more seated conversations with patients, without substantial compromise in comfort for short visits.  I don't know how they would fare in a long family meeting – I think the longest we used them was about 1/2 hour.  My wife and members of the team were seriously concerned about the "dork factor" of carrying around portable stools.  As you can see from the picture, these portable stools are small and fashionable, and all concerns about sensibility were quickly set aside.
Was anyone else taught that for neuropathic pain you needed to titrate the dose of gabapentin to 900mg TID before seeing a significant reduction in pain?  I've always wondered if this "pearl" is data driven, or a rumor started by big pharma (Pfizer did some pretty disgusting things – see Kens' comments in this link).  Even looking at this review article, where the second author worked for Pfizer, there seems to be evidence of efficacy of gabapentin at doses of only 300mg TID.  Clinically, once I start pushing beyond that I've found many patients can't tolerate the side effects – somnolence and confusion in particular.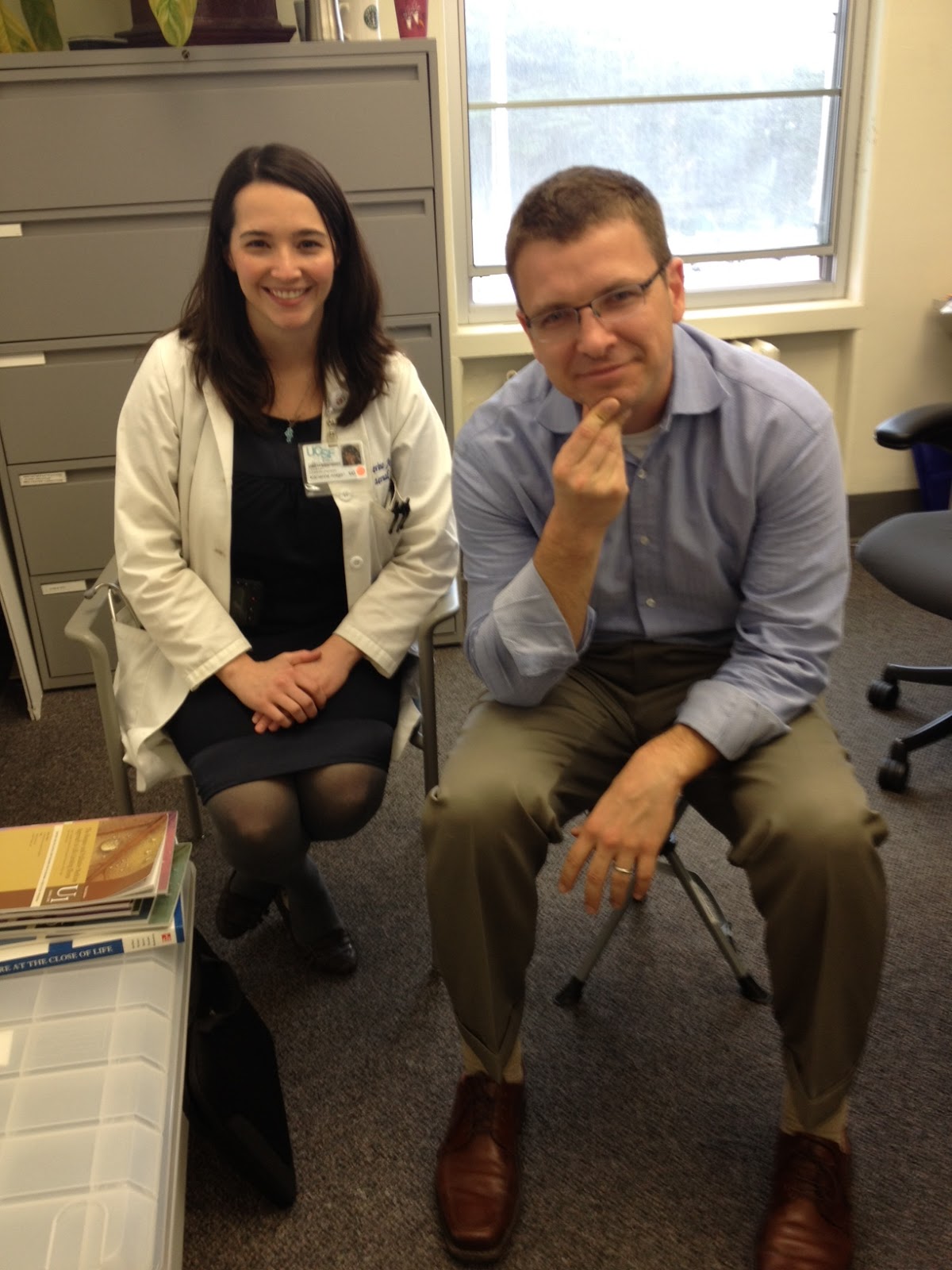 Eric Widera sitting on a portable chair, fellow Katherine Aragon sitting in a chair for comparison
by: Alex Smith