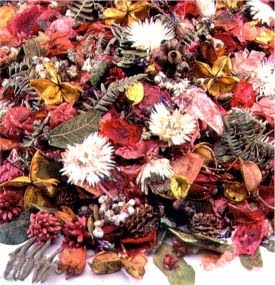 by: Alex Smith, @alexsmithMD
This is the ninth iteration in the potpourri from clinical work series, where I basically raise issues that were interesting from recent time on the palliative care service.  For prior iterations just enter the word "potpourri" into the search box on the right side of the screen.
1. BiPaP for patients who are DNI.  This came up for a hospitalized patient with a severe pulmonary infection and effusion (fluid around the lung).  The idea was BiPaP, a tight fitting mask hooked up to a mini-ventilator, might be used as a bridge until a needle could remove some of the fluid around his lung.  It worked.  Though his oxygenation improved, he died without ever regaining consciousness.  BiPaP is in a grey zone.  One useful question I sometime use in code status discussions  (learned from Gail Gazelle) is to ask people, "How do you feel about living on machines?"  People who don't want to live on machines are generally DNI.  The problem is that BiPaP is a machine.  There isn't the tube down the throat, but in many other respects it resembles intubation and ventilation.  I've had patients with severe dyspnea try it and find relief, only to say the next day, "Get this mask off! It's too tight."  These non-invasive devices are only going to get smaller and more comfortable for people.  It will be harder and harder to figure out where these machines fit into our understanding of the patients goals and preferences.  Incremental small decisions to try this or try that can lead one down a path that eventually strays far from the patient's goals and values.
2. Walking the halls.  I love that we have transformed the culture of our hospital.  When I was a medical student here around 15 years ago, the patients stayed in their beds.  All the time.  Now our older adult patients are up and about, often with nurses or nurses aids walking with them or trailing behind.  The emphasis on mobility is awesome.  One unintended side effect is that it's harder and harder for our clinical team to round and talk about patients in the hallway.  Patients keep wandering into our conversations.  We had one wonderful older hospitalized gentleman who would come and stand in our rounds, with his hands behind his back, nodding as if he was a team member.  We'd slide over, and he'd slide with us.  We'd go into a patient room, and he'd start to wander after us, only to be pulled back by his nurse.  We loved it.
3.  Movantik (naloxegal).  OK, I live a sheltered life.  I had not heard of this medication.  When I was showing the residents and fellows on service our GeriPal opioid dysmotility dance video,  they said, "Have you seen the commercial for this new opioid constipation medication?"  I hadn't seen it (you see how little TV we watch these days).  So what's up with this new medication?  It looks like it costs almost $300/month, or $10/day.  I gather it's a peripheral opioid antagonist, kind of like an oral version of methylaltrexone. The commercial presents it as a first line treatment (misleading).  Does anyone have experience and want to comment?  Is this actually an awesome medication that we should anxiously await going generic?  How is the evidence?
4.  Lord Grantham.  On the latest episode of Downton (spoiler alert) (OK, I watch some TV, but no Movantik commercials!) Lord Grantham has what looks like a convulsive upper GI bleed.  Very dramatic.  The New York Times described it as "Downton meet Alien."  I've had two patients die in the last month with rather dramatic bleeds due to head and neck cancer eroding into blood vessels.  Same sort of blood pouring out of the mouth and nose.  Very disturbing to the patients and their families.  And that was with the best care and medications we can provide in a hospital setting.  Going over one of these patients in Morbidity and Mortality conference, I was asked how to manage these patients at home.  Though I'm an inpatient provider, I still felt at a loss.  Prepare the family. Dark towels.  Dark sheets.  As the Lord Grantham episode reminds – bleeds at home can be gruesome and overwhelming.  One of our outpatient docs said, sometimes you may have to call 911, even if they're on hospice.  Other suggestions?  Anyone tried tranexamic acid?