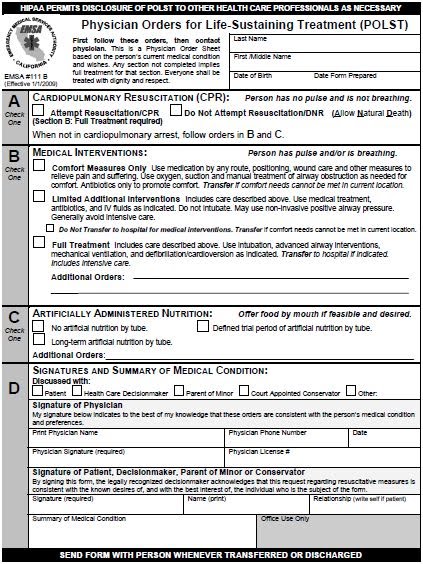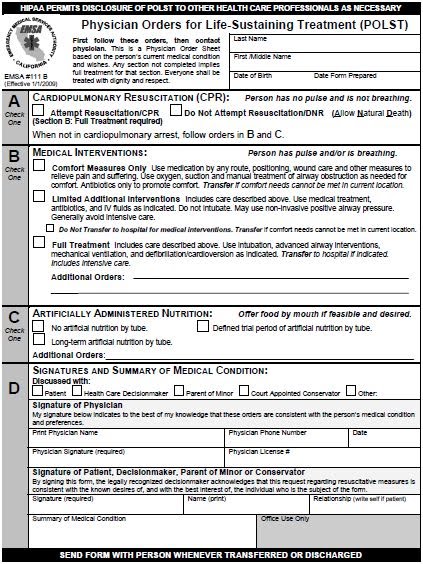 Over the last 30 years we have tried to standardize patient communication about end-of-life issues though the utilization of statutory advance health care directive forms. While this approach has not been a complete failure, the results have been less than stunning given the amount of resources allocated to this endeavor. Is there a better way? At the Coalition for Compassionate Care of California (CCCC) Annual Meeting, Charles Sabatino, JD, talked about one possibility – the POLST paradigm.
Mr. Sabatino is the Assistant Director of the American Bar Association's Commission on Law and Aging, as well as a professor at Georgetown University Law Center. At today's CCCC meeting, Mr. Sabatino gave a presentation on the inadequacy of a legal transactional approach that has dominated advance care planning, best exemplified by the Advance Directive document. He describes how the transactional approach is beginning to give way to "communication approach" to advance care planning, where shared decisions are made between patients, families, and healthcare providers on a ongoing basis. The communication approach requires healthcare providers to learn about the goals and values held by their patients, which is then converted into a portable plan of care: the POLST.
The POLST paradigm does not attempt to standardize patient communication about preferences at the end-of-life. The Advance Directive still attempts to accomplish this, although as it is a complex and highly individualized process, standardization becomes difficult. Rather, as Mr. Sabatino points out, POLST attempts to standardize physician end-of-life orders for patients with serious illnesses. The goal is to translate the complex discussions around the values of patients into specific medical orders. The standardized forms include orders addressing:
Cardiopulmonary resuscitation
Administration of antibiotics and IV fluids
Use of intubation and mechanical ventilation
Use of artificial nutrition
Twelve states have adopted the POLST paradigm into law (CA, HI, ID, MD, NY, NC, OR, TN, UT, WA, WV), and many more are developing programs. My state (California) has signed the POLST into law, although implementation in San Francisco is spotty at best.
I'm interested in hearing from the GeriPal community what they think about the POLST. Have you used it? What are your concerns with it? What do you think are the strengths and weaknesses? Please comment and discuss!