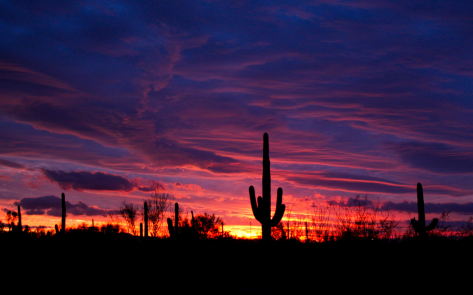 For those on the fence about whether to attend the 2011 Society for Internal Medicine Meeting in Phoenix, or for attendees who want to be in the know……
Here is a list of all of the exciting geriatrics and palliative care-related programs and sessions happening at SGIM this year.
If you know of other geriatrics or palliative care-related presentations, posters, or workshops please share them with the group by commenting below.
See you there!
THURSDAY
10:30 to noon: Session WA04 Workshop, Transitions in Care for Vulnerable Populations: One Size Does Not Fit All. Location: Paradise Valley 2nd floor
10:30 to noon: Abstracts A2,Geriatrics Oral AbstractSession. Location: Ahwatukee B Room, Second Floor

Lee Lindquist: Seniors Unnecessarily Complicate their Home Medication regimens post discharge
Lee Lindquist: Hiring and Training Processes of Agencies Supplying Paid Caregivers to Older Adults
Sangeeta Ahluwalia: Missed Opportunities for Advance Care Planning in Primary Care
Alex Smith: Factors Influencing Quality of Life in Late Life Disability
Erik Fromme: DNR does not mean do not treat: Data from the first US Electronic POLST Registry
11:15 to 11:30: Health Disparities Oral Abstracts Session:

Brie Williams: The Mortality Risk for Older Adults Released from Prison
12:30 to 1:30: Seth Landefeld Distinguished Professor inGeriatrics Keynote Lecture. "Health Care in the Aging Century: New Directions for Doctors, Health Systems, and Public Policy."

Co-sponsored by the SGIM Geriatrics Task Force, the Ethics Committee and Interest Group, The Health Policy Committee, and the Quality and Safety Improvement Interest Group.  Location: Phoenix D 3rd floor
2:00 to 3:30pm: Session WB01 Workshop, To Screen or Not to Screen: Preventative Care of Frail Elders in an Era of Patient Centeredness and Pay for Performance. Location: Maryvale A 2nd floor
2:00 to 2:30pm: Poster Session B – Innovations in Medical Education Submissions

Brook Calton, MD, Adam Moylan, MD, Eric Widera, MD: A Required, Short Palliative Care Rotation for First-Year Internal Medicine Residents
2:45 to 3:00pm: Oral Abstract Session

Kala Mehta, DSc, MPH: A Clinical Risk Index for Long Term Survival of Hospitalized Older Patien
4:00 to 5:30pm: Session WC01 Workshop, Developing a Research Agenda in Geriatrics Clinical Care and Practice Reform. Location: Maryvale A 2nd floor
4:00 to 5:30pm: Session WC08 Worskhop, Twitter to Tenure: Using Social Media to Enhance your Career. Presented by Eric Widera, MD, and Alex Smith, MD, MS, MPH
5:30pm to 7:00pm: Poster Session 2– Geriatrics Posterspresented during this poster session. Location: Phoenix A/B/C 3rd floor

 Mike Steinman, MD: Patient Age, Comorbid Burden, and the Usefulness of Heart Failure Guidelines
Brie Williams, MD: Confined to Ignorance:  The Absence of Prisoners from National Health Data
Brie Williams, MD, Vivien Sun, MD, and Cyrus Ahalt, MA: How Safe is Your Neighborhood?  Perceived Neighborhood Safety and Functional Decline in Older Adults
FRIDAY, MAY 6th
7:00am to 8:30 am: Walking Abstract Poster Session/Meet the Professor Session
7:30am to 8:00 am: IF04End of Life Interest Group. Location Alhambra 2nd Floor
7:30am to 8:00 am: IF07 House Calls Interest Group. Location Estrella 2nd floor
8:30am:   Seth Landefeld receives the SGIM Glaser Award during the morning plenary session. Location: Valley of the Sun 2nd floor
11:00 to 11:15am: Oral Abstract Session

Katherine Aragon, MD, Alex Smith: Medicare Post-Hospitalization Skilled Nursing Benefit in the Last Six Months of Life
2:00pm to 2:45pm: CUE1 Clinical Update:Update in Palliative Medicine. Location: Phoenix D 3rd floor
2:45pm to 3:30pm: CUE2 Clinical Update:Update in Geriatric Medicine. Location: Phoenix D 3rd floor
4:00pm to 5:30pm: WF01 Workshop: Ambulatory Care for the Older Adult. Location: Encanto B 2nd floor
4:00 to 5:30pm: WF09: Workshop: Secondary Data Analysis R01s:  A Roadmap for success, presented by Kenneth Covinsky, MD, MPH
SATURDAY, MAY 7th
 7:30 to 8:30: IS09Geriatrics Interest Group. Location: Camelback B 2nd floor
8:45 to 9:00 am: Plenary Session
o    Celia Yau, MD, Sei Lee:Glycemic Control and Functional Decline in Frail Elders with Diabetes Mellitus
by: Rebecca Sudore