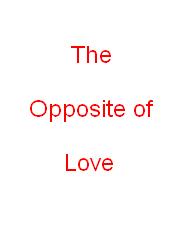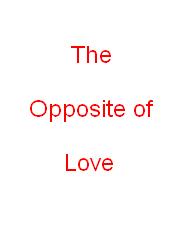 The Emergency Department phoned my office right before lunch. I was on call for our general IM group, so when I was done with my morning schedule I walked across the street to the hospital. Greg, my partner's 38 year old patient, was a woodworker admitted with fever, chills, cough, a sharp pain in his right side, and a WBC of 18,000. On the chest x-ray, I saw what I expected: a right middle lobe infiltrate. What I didn't expect were the massive lymph nodes bulging between his lungs, pushing them outward into his chest wall.
"Has anyone mentioned lymphoma to you?" I asked Greg. His face was gaunt, the pallor of his cheeks contrasting with his red flannel shirt.
"Yeah, I'm pretty familiar with lymphoma," he said. "I've had all the radiation therapy my chest can take. My oncologist just told me we need to start on another chemotherapy regimen. This'll be my third. The first two didn't shrink the tumors."
"OK," I said. "Are you ready for more chemo?"
"I don't know," Greg said. "If the first two didn't work, is this one going to do any better?"
"Maybe, maybe not," I said. "But it sounds like you've thought about that."
"Yes, I have," he said.
We looked at each other.
"You have a small pneumonia," I said. "I can give you a prescription for antibiotics that will help, assuming your air passages aren't closed down by the tumors. But curing your lymphoma may not be so easy."
"That's what I've been thinking," said Greg.
A moment of silence.
"How do you feel about that?" I asked.
"Not great," he said. "Actually, I'm scared as hell."
We talked. As it turned out, Greg realized he was probably going to die. He had not mentioned this to anyone, least of all his doctors. He was frightened, but overshadowing this was his dread of going through more treatment. I told him all the decisions were up to him, and that he should talk them over with his oncologist and his primary care physician, my partner. The whole conversation took about ten minutes.
"I have to get back to my office," I said finally.
"One thing before you go," said Greg. "I've had four different doctors for the last two years, but you're the first one who's talked to me about how I feel."
"That's a shame," I said. I knew each of his doctors. They were good clinicians. But all of them were more comfortable with the technicalities of diagnosis and treatment than they were with their patients' emotions.
"It's a shame all right," said Greg. "But now that I'm clearer about my feelings, I think it'll be easier to make up my mind about what I want to do. Thanks."
"It's a pleasure," I said.
The next week my partner told me that Greg had decided on hospice. He lived for three months, then died comfortably at home.
Talking with patients about their impending death is never simple. However, it's easier if it's done with a certain kind of love. This love is related to compassion, the willingness to suffer along with another human being in pain. A quiet joy can emerge when people suffer together like this. Medical training seems to have little to say about death, and even less to say about this kind of love.
Common wisdom tells us that the opposite of love is hate. But that's only true on the surface. Love and hate are two sides of the same coin, the coin of attachment. Humans are just as attached to the people they hate as to the people they love. Either way, they just can't stop thinking and talking about each other. Look at the world of politics.
In reality, the opposite of love is fear. Whereas love connects us, fear cuts us off from each other. Fear fosters abandonment, which can take many forms. Some are more obvious than others, but all are damaging.
At times we abandon our patients by ignoring or rejecting them. More often, paradoxically, we abandon them to further treatment, treatment that may or may not extend their lives, never thinking to ask them how they feel about it. High costs can accrue from this thoughtlessness. These costs are not just economic, but emotional and spiritual as well.
We need both delivery system reform and reimbursement reform in the US. Our financial incentives need to be realigned. But when our patients near the end of life, a deeper incentive calls. This call comes from love. This love, if we truly align with it, is strong enough to cancel out fear. This love helps us accept together what we can't overcome alone. We must heed this call, because even though it may summon us to witness terrible grief and loss, when we respond to it everyone has a chance to win.
Ultimately, this deeper kind of love really has no opposite. There is nothing in this world that compares to it. It encompasses everything in life, including death. May we listen carefully for its quiet and constant voice.