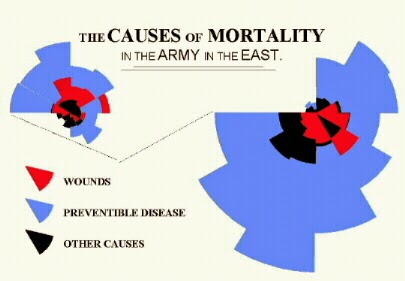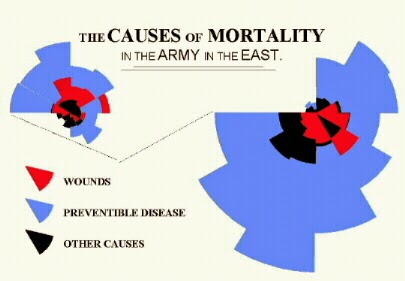 Diagram by Florence Nightingale showing that deaths in the British Army during the Crimean war due to preventable infectious diseases (blue wedges) far outnumbered deaths due to wounds (red) or other causes (black).
by: Alex Smith @AlexSmithMD
It's nurses week! Please take a moment to thank the nurses in your life for the extraordinary work that they do.
For GeriPal, let's take a few moments to focus this year on thanking the many amazing nurse scientists in geriatrics and palliative care.
This is a list of a few of the many nurse scientists who have pushed hard on the boundaries of what is known in geriatrics and palliative care. I've just listed a first few to get the ball rolling.
This list is by no means exhaustive! Not even close. But with your help it could be – please add to this list in the comments and via twitter.