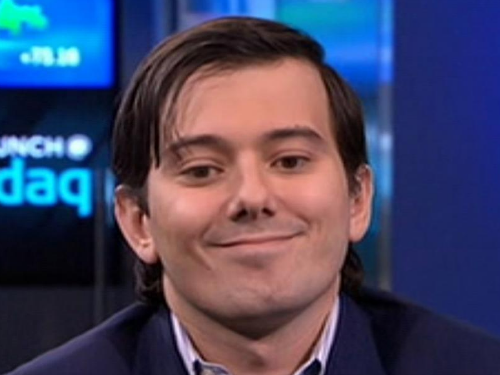 by: Eric Widera (@ewidera) and Alex Smith (@AlexSmithMD)
In other merger and acquisition news today, palliative care was bought today by former hedge fund manager and current pharmaceutical executive Martin Shkreli (previously known as PharmaBro, now penned PalliBro).
Apparently Mr. Shkreli got the idea for the acquisition from Dr. Atul Gawande.  In his AAHPM/HPNA annual assembly plenary, Dr. Gawande noted that, "Palliative care has amazing outcomes.  If palliative care were a drug owned by the pharmaceutical industry, they would be mass marketing it and making billions."
Sources close to Shkreli state that he carefully pondered how much it could raise the price of this decades old intervention before buying it today. Overnight, the price per dose of palliative care increased by 525 percent, and there are further plans to increase the dose to what the market can bear.
Mr. Shkreli practically gloated about the potential profits in an email he sent out this morning:
"So 5,000 paying bottles of palliative care at the new price is $375,000,000 — almost all of it is profit and I think we will get three years of that or more. This should be a very handsome investment for all of us. Let's all cross our fingers that the estimates are accurate."
The pharmaceutical company behind Shkreli' acquisition released a press statement to reply to potentional concerns of price gauging, stating "we set the drug price to balance patient access to our existing drugs with investment in research and value generation for our shareholders."