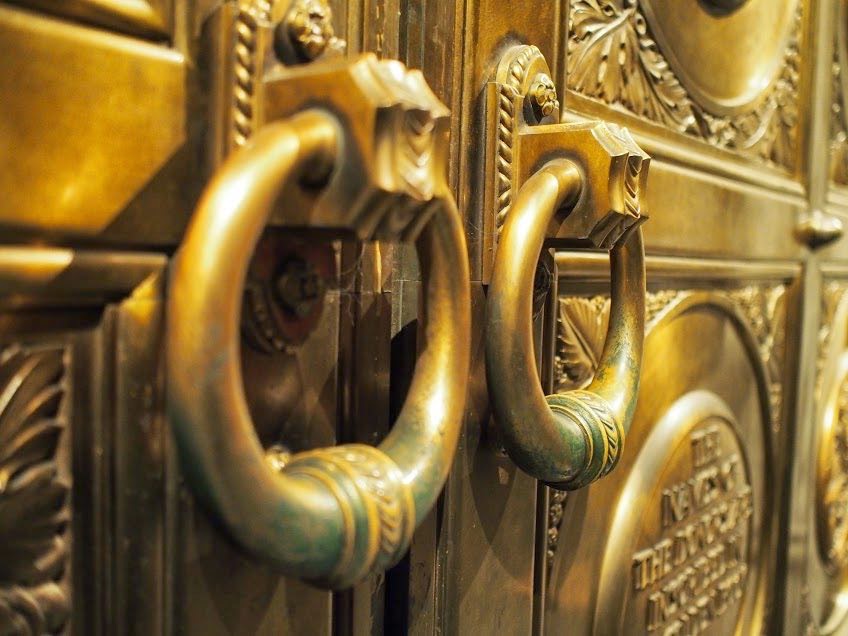 by: Diane Stonecipher, RN
As a young nurse, some 30 years ago, I worked in a large academic medical center, famous for its cardiovascular surgery. The environment was exciting, scary, cutting edge and steeped in humanity. Anything that could be done was done, yet these physicians were pioneers, not profiteers. They were making discoveries and doing procedures on the cusp of progress. Fearless and skilled, they were not particularly comfortable with death or failure and I was often in the position of tending to the daily needs of patients who no longer saw their surgeon frequently. Uncomfortable in the OR, I was very at home at the bedside. It was here where I learned so much about these patients and here where I could ask what they wanted and they were free to tell me. I never thought twice about getting Mr. B some sushi and Chinese food or Mr. M a small bottle he could hide for his "nightcap."
I also noticed how much the family members appreciated that once nothing more could "be done" they no longer had the weight of the guilt, confusion and stress of decisions. Maybe if instead of saying, "he will die if we don't…" we had said, he is going to die and we can make that less painful and frightening, these patients and their families could have had this peace earlier. Maybe if they were not made to feel awkwardly guilty if they didn't consent to having everything done, their true courage may have been more recognizable. And maybe, suddenly, when the tide turned against them, they did not feel that people were avoiding them, they could have embraced the tide.
I was a nurse for 15 years before I had my first child and ironically (or not), our first son suffered a catastrophic brain injury during labor. Heading home after a month in the NICU, he looked pretty perfect, despite his rocky entry. Two months later, an MRI revealed what we already knew. His head had not grown and his brain looked like swiss cheese. Given a dismal prognosis, my husband, a family practice resident, and I decided to care for him and love him and pass on the feeding tube. He was breastfeeding successfully if not skillfully. So, we would give him what he needed and what he wanted: touch, smell, taste and comfort.
We went on to have two more sons and the pressure from the medical and early intervention specialists mounted for him to have a feeding tube. Their wisdom was that he was underweight and spoon feeding was unnecessarily time consuming for him and us. Our wisdom was that we were going to be lifting him his whole life, we were willing to make the time to feed him and there was not much else he wanted to do. This kind of feeding was important to him and to us.
He had a lot of reflux and the pressure to place a feeding tube continued. Reflux was common for "these kids" and a feeding tube, if placed in conjunction with a Nissen procedure, would mitigate that. Desperate, but not convinced, we had him scoped and lo and behold, he had pyloric stenosis. They still wanted to Nissen and PEG him, but we opted for just the pyloroplasty. He is now 23 years old, still cortically blind, quadriplegic, profoundly impaired, he is eating as happily as ever. He has never had aspiration pneumonia and has long outlived his tribe. He has been hospitalized only 3 times, although he has been on hospice twice.
I use this example because it is the simplest to illustrate how our society has institutionalized care for the medically fragile (especially for the very young and very old) and interventionalized that care often for convenience and profit. I think when a patient or family member hears, "they will die if we don't…" they have a reaction. If instead they heard "We are doing this because we don't have staff to feed your mother by hand" or" there is higher reimbursement when we place a gastrostomy tube in your loved one," families might think again. Essentially, physicians have done to children like our son what they do to the elderly and terminally ill; profited in the name of care, even if they are not consciously aware of this. How one wants to be cared for has been overridden by a drive for profit and restricted by time. These parameters are neither morally nor medically sound. A business model is not a health care model.
The hospice and palliative care community, caring for infants to elders, is tasked to turn this system around. It is time for the pioneers to return.
Photo courtesy of Nancy Lundeberg ©2014