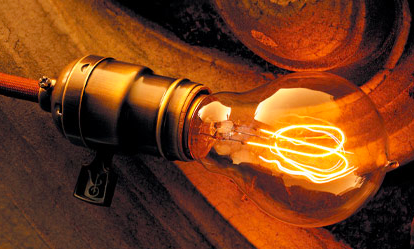 If you are interested in the intersection between aging and innovation, these certainly are intriguing times.
Last Thursday I attended the kickoff event for Aging 2.0's brand new GENerator program. This is "a new founders program that supports the most promising entrepreneurs working to enhance the lives of older adults and improve long-term care." (Which I think means this is a business accelerator, but after only a year blogging about digital health innovations, I can't promise to have mastered all the business lingo.)
Despite the whopping size of the boomer market (see this terrific Bloomberg article on how business has so far struggled to tap it), this seems to be the first accelerator focused on serving the 50+ demographic.
I found myself impressed both by the growth of Aging 2.0 — an organization co-founded by a gerontologist only 18 months ago — and by the offerings of the eleven companies chosen. It's encouraging to see the power of innovation and technology really focusing on the problems affecting older Americans, and those who serve them.
Of course, I also find myself with some reservations. I think of myself as a public-health geriatrician, and as such, my primary interest in these new innovations is less about whether there's a good business market, and more about whether or not these offer good, practical solutions to the more important health and social problems affecting aging adults.
There is no question that entrepreneurs are great at innovation. But to succeed they also need to be great at selling their product. Businesses involved in healthcare or other socially-minded arenas always proclaim that they are doing good things for individuals and for society. Which sometimes is true but often it's not quite as true as the business says it is, or as the business would like it to be. In the end, a startup must satisfy its investors. And an accelerator must satisfy its startups and investors.
So what does this mean for those of us professionals with expertise assessing social value and healthcare value? It means we should get in there and plan to constructively engage with two crucial groups. One group is the the innovators themselves, who will be interested in our expertise and feedback (although once they have a product at market they'll probably be ambivalent when we raise concerns).
The other group is the public to whom these products are being marketed. We can and should equip ourselves to help the public assess and understand the real health and social value (or at least, likely value) of these innovations that they are being invited to purchase.
This public, needless to say, is quite a large group. It encompasses the 50+ demographic, as well as those offering services to this group, including long-term care and senior housing providers. And the sheer size and diversity of the 50+ age group is really something: the US Census data shows that in 2011, the 50+ population (civilian, non-institutionalized) was 98 million people.
Of those people, many are family caregivers worried about an aging adult. Others are themselves in need of products and services to help cope with chronic illness, cognitive problems, or physical frailties. And of course, a large group of boomers is eager to maintain health and wellbeing for as long as possible.
11 Startups chosen by Aging 2.0
For its inaugural GENerator program, Aging 2.0 chose eleven companies. I heard each give a short talk last week. Here are capsule summaries, based on what I heard, along with a few extra thoughts.
So there you have it: eleven ideas meant to make life better for older adults and their caregivers. Will they take off? Will people use them? Will people like them? (And how will we know if people like them? Hopefully users will have some way of posting reviews.)
Last but not least, will these improve outcomes in terms of wellbeing, function, avoiding morbidity, and reduction of caregiver stress?
We should find out the answers to at least a few of these questions over the next year or two.
And we should think about giving the innovators, as well as the public, constructive feedback on these products. They surely aren't perfect, but they are a step in the right direction and most of them are trying to meet real needs of aging Americans.
In the meantime, if you're a clinician or work on healthcare for older adults, which of these ideas do you find most promising?
[Disclosure: I have no financial ties to any of these companies, or to Aging 2.0.]
by: Leslie Kernisan, geriatrician & founder GeriTech blog.