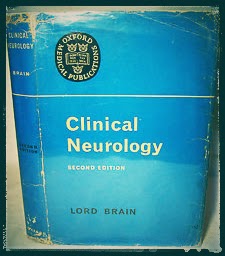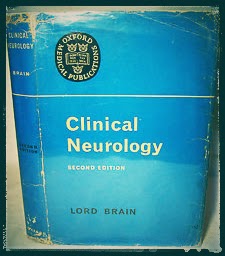 "We find ourselves in something of a quandary when it comes to making up our minds about the phenomenon which Stekel calls the 'compulsion of the name'. What he means by this is the sometimes quite gross coincidence between a man's name and his peculiarities or profession. For instance … Herr Feist (Mr Stout) is the food minister, Herr Rosstäuscher (Mr Horsetrader) is a lawyer, Herr Kalberer (Mr Calver) is an obstetrician … Are these the whimsicalities of chance, or the suggestive effects of the name, as Stekel seems to suggest, or are they 'meaningful coincidences'?
Carl Jung
What's in a name? Apparently a lot if you believe a paper published in a truly merry edition of the British Medical Journal (see here and here for previous very merry article Christmas Edition articles). As Carl Jung noted, there has been a longstanding belief that one's name may affect one's chosen profession and character (the theory of this is called nominative determinism). Apparently, a name may also influence aspects of health, such as whether individuals with name suggestive of a slow heart rhythm have an increased prevalence of bradycardia as determined by their need for a pacemaker.
What the authors of this BMJ study did:

They authors used an online residential telephone listings to determine the percent of the population in Dublin with the surname "Brady". Using pacemaker insertions as a proxy for the prevalence of symptomatic "brady"cardia, the authors then used a pacemaker database at a university teaching hospital in Dublin to calculate the proportion of pacemakers implanted in patients named Brady.
What they found:
Even thought 0.36% of the population of Dublin had the surname of Brady, this group of individuals accounted for 0.8% of pacemaker insertions.
The proportion of pacemaker recipients was significantly higher among Bradys (n=8, 1.38%) than among non-Brady surnames (n=991, 0.61%).
The odds ratio for pacemaker implantation among individuals with the surname Brady compared with individuals with other surnames was 2.27 (1.13 to 4.57).
Conclusions:
1) Patients named Brady are at increased risk of needing pacemaker implantation compared with the general population.
2) Nominative determination has at least one piece of evidence going for it
3) BMJ Christmas Editions make me laugh, which may be bad for my health as the next article in the series is anarrative synthesis of laughtershowing that their is a risk of harm, which are generally immediate and dose related, the risks being highest for Homeric (uncontrollable) laughter.
Happy Holidays,
Eric
ADDENDUM


1) For more fun, read these previous posts on the BMJ Christmas Edition
2) An Additional Note: here is one of the best known examples of nominative determinism in medicine that was published in the British Journal of Urology