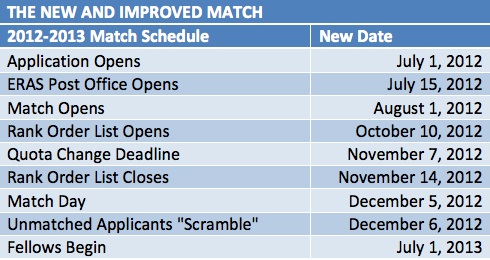 The biggest announcement so far at the American Geriatrics Society Annual Meeting is that Geriatricswill be entering into the fellowship match for the 2014 academic year! This is huge news for geriatrics and should serve as a push for Hospice and Palliative Medicine to get out of the position of being the last fellowship program outside of the match.
Why is this important news? Both geriatrics and palliative care have been stuck with a dysfunctional matchless system. We have written on the chaos of not being in the match previously on GeriPal, heard what being 'matchless' means to applicants via a Pallimed post by Brian McMichael , and have had important foundations encourage us to join (see this Hartford Health AGEnda post).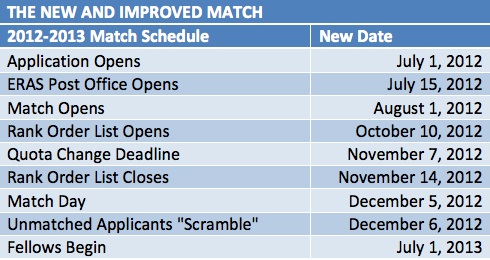 With Geriatrics now agreeing to join the match, there is really one holdout among all other subspecialties that have agreed that residents deserve the opportunity to have more time to decide on a fellowship path (match lists are now due 5 months into the last year of residency), more opportunity to see other programs besides their home program, and more clarity on the timelines on when programs will take applications, interview, and make offers. The last remaining subspecialty is Hospice and Palliative Medicine.
If you are still on the fence, I again encourage you to read Brian McMichael's post on what it is like to be an applicant in the current system:
"My [application] process was cut short by a spoils-to-the-swift ethic. Because of the asynchronous timelines, I had to decline interview offers from programs I was very interested in. Given the inherent power disparity in the roles and the dynamics involved, I did not believe I had the latitude to walk away from offers from great programs in order to "explore my options" further. Perhaps my issue, but I doubt mine alone."
It is just sad that this is the first impression that we give to applicants coming into our field. We can and we must do better.
by: Eric Widera (@ewidera)