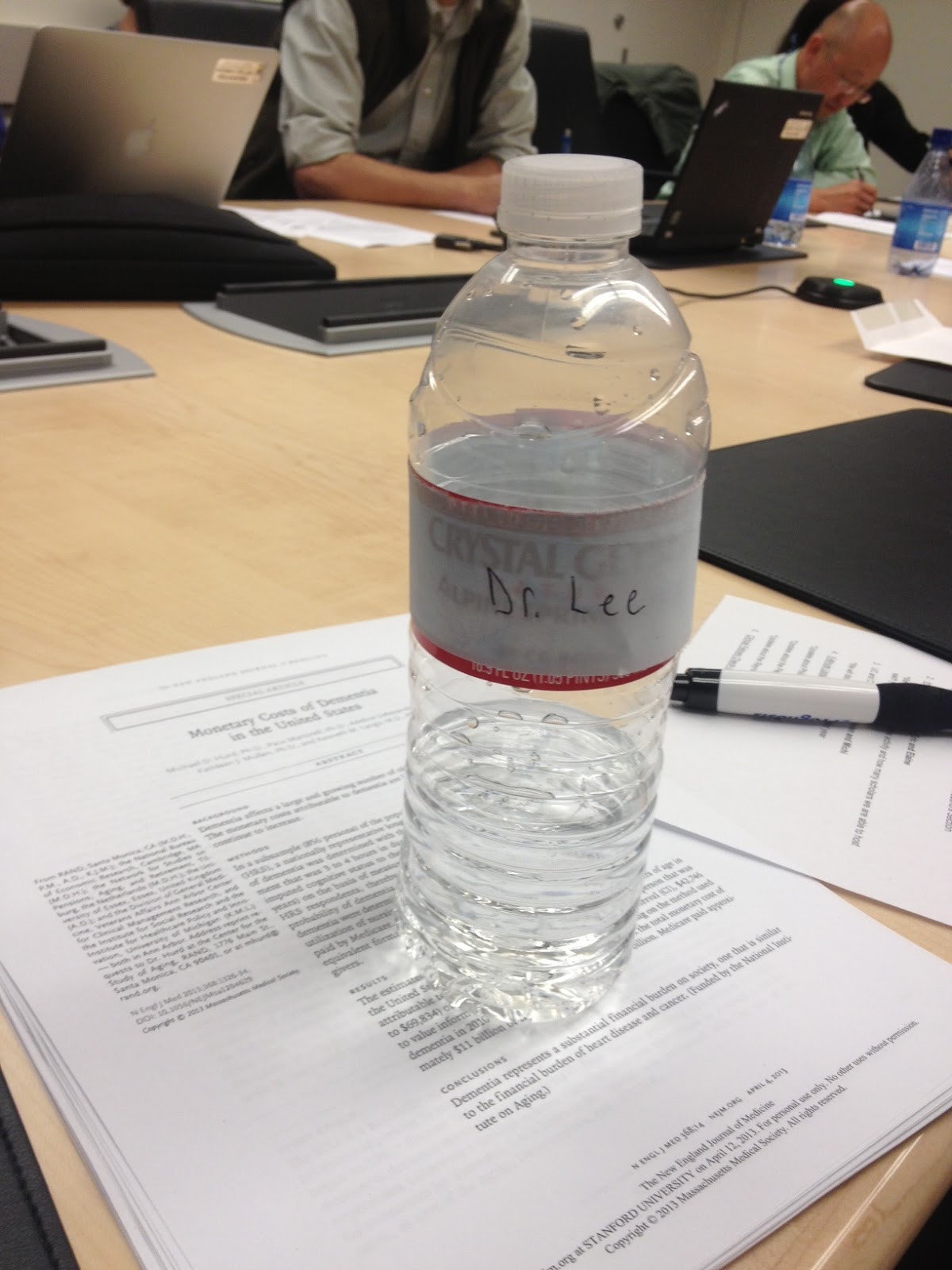 Evidence is mounting that regular exercise may prevent dementia and reduce the decline in physical function associated with dementia. Dr. Covinsky recently decried the lack of a market for exercise interventions to prevent physical decline for patients with dementia, saying there are no "special interests with the resources needed to fight for their availability."
Our answer is home grown!  During a recent Geriatrics Journal Club about the NEJM study on costs of dementia, Dr. Sei Lee realized that what is one man's trash is another man's treasure.
Presenting Dr. Lee's Miracle Dementia Regimen!
The first component is regular exercise, at least 3 times a week.  Included in Dr. Lee's regimen are several outstanding DVDs.  Here is a free preview: 
The second really important part of the program is a miracle tonic (see photo).  This tonic should only be taken after regular exercise.  The tonic is called obecalp (caution, do not read backwards).
This program will not only be good for you, it is good for society.  Reducing the burden of Alzheimer's will save our society billions of dollars.
Act now!  Contact Dr. Lee for your special set of DVDs and first shipment of tonic.
by: Alex Smith