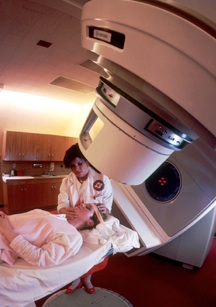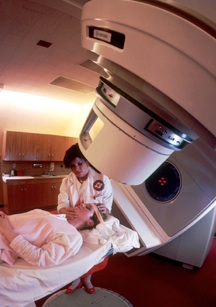 In a breakthrough that could revolutionize medical practice, the University of Mumchester announced today that a new technique has been developed to prevent physician burnout. Dr. Elias Moore, Chair of Interventional Biophysics, described the new procedure, called "transient mirrectomy," as a non-invasive method of numbing brain centers that may induce clinicians to identify with pain and suffering to a disabling degree.
"Basically, we direct a tightly-focused beam of non-ionizing radiation at locations in the supplementary motor area, as well as the premotor, primary somatosensory, and inferior parietal cortices," said Dr. Moore. "Our objective is to desensitize, but not permanently damage, mirror neurons. We want to buzz those babies just enough to put them to sleep for a while."
The mirrectomy technique utilizes stereotactically-directed microwave radiation of varying frequencies and intensities, depending on the effect desired.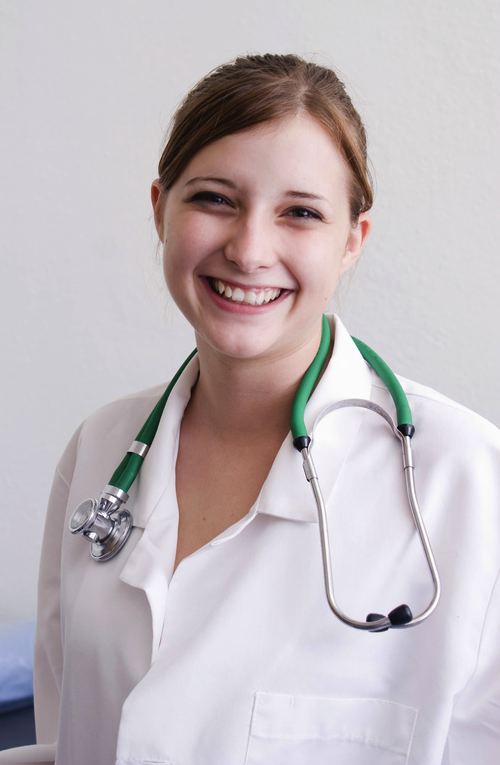 Dr. Desiree Groat,

pre-treated

for a 36 hour shift
"To prepare for those weekends on call, where you might be awake forever seeing hundreds of patients, we turn up the juice a bit," Dr. Moore said. "If it's just another day at the clinic, a lower-intensity treatment is all you need."
Asked about complications from the procedure, Dr. Moore replied, "Admittedly we've had some trouble with memory in treated individuals. The CME doesn't stick like it used to. Plus word retention can be a problem. But look, when it comes to talking with patients, doctors are too quick on the trigger anyway. We feel the memory thing is a small price to pay for the huge increases in productivity we're seeing. This could put a big dent in the primary care workforce problem."
A startup company plans to offer the procedure, which is covered by most health plans, at the Medical Center for clinicians who want to undergo it. However, Dr. Moore, who owns the patent, foresees applications beyond the treatment of health care providers.
"Think about it," he said. "Plaintiff's attorneys, IRS auditors, members of Congress. The possibilities are endless. Excessive compassion is a problem all over the place."
by: Brad Stuart MD