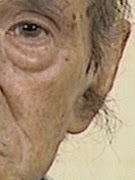 by: Alex Smith, @AlexSmithMD
Do you think age-related hearing loss is important in hospice and palliative care?  We'd like to know!  We're conducting a brief (less than 5 minute survey).  You have an opportunity to tell your stories about caring for patients and caregivers with hearing loss, if any.
Here is the link: https://www.surveymonkey.com/s/TXMQW55
Please consider helping out.  And pass this link on to anyone you know in hospice and palliative care!  All members of the care team that work primarily in hospice and palliative care are welcome to participate (docs, nurses, chaplains, social workers, etc).  International responses are welcome!
This is an anonymous survey.  We will disseminate our findings on GeriPal.
Thank you!
Alex Smith, MD
Meg Wallhagen, PhD, GNP-BC