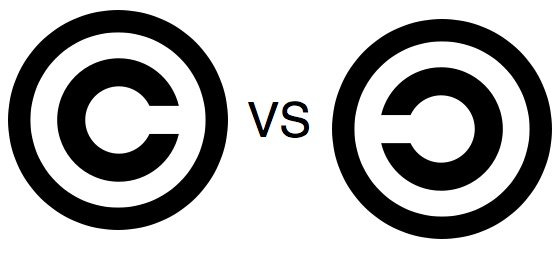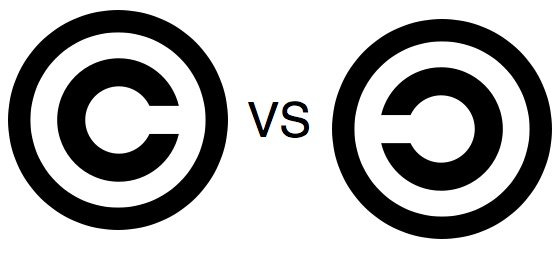 The Mini-Mental State Exam (MMSE) is the most widely used cognitive screening test. Many have attributed this to the relative simplicity, portability, and brevity of the MMSE, as well as its ability to track the change in cognition over time. However, undoubtedly the biggest reason is that for most of its nearly 40 year life span, it has been free for anyone to use and reproduce, as the creators of the MMSE never enforced their copyright.
Our previous GeriPal post on the MMSE's copyrightdescribes how times have changed:
"This test used to be freely available online, in books, and on pocket cards that were distributed to medical students and residents throughout the country. This all changed in March of 2001 when MiniMental, LLC (the current owners of the MMSE copyright) granted Psychological Assessment Resources (PAR) the exclusive rights to publish, license, and manage all intellectual property rights to the MMSE. Suddenly, after decades of neglect, PAR began enforcing the copyright on the MMSE (see "stealth patents"). Now physicians would have to pay about $1 per test, and importantly, another barrier to cognitive screening was erected."
Now I'm not against people making money out of their work, but I do believe that it is an ethically and academically bankrupt act to quietly hold on to a copyright until a market emerges for it, and then enforce it for financial gain.
It can't be legal though, right? Despite talk from many arguing that the MMSE's copyright has been lost due to lack of enforcement, no one has contested PAR's position in court. In fact, PAR is aggressively taking down other improved cognitive screening tests – most notably the Sweet 16 (see the comment section of our previous geripal post on this subject).
Some academicians are fighting back, although not necessarily in a court of law. John Newman (a research fellow at UCSF's Division of Geriatrics) and Robin Feldman, a professor of law at the University of California Hastings, shot an opening salvo of sorts in their New England Journal of Medicine (NEJM) perspectives piece titled "Copyright and Open Access at the Bedside" (which is free to download).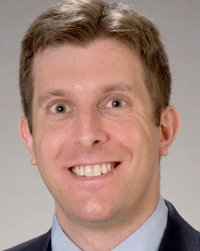 John Newman, MD, PHD
Drs. Newman and Feldman warn that the case of the MMSE should be viewed as harbinger of things to come when copyright law mixes with medicine:
"Many clinical tools we take for granted, such as the Katz Index of Independence in Activities of Daily Living, fall into the same "benign neglect" copyright category as the MMSE did before 2000. At any time, they might be pulled back behind a wall of active copyright enforcement by the authors or their heirs."
As a way around this sad state of affairs, Drs. Newman and Feldman argue that:
"Any new tool developed with public funds should be required to use a copyleft or similar license to guarantee the freedom to distribute and improve it, similar to the requirement for open-access publication of research funded by the National Institutes of Health."
I couldn't agree more with the authors. In fact, if you scroll down to the bottom of the GeriPal webpage, you'll find a type of copyleft license, a Creative Commons Attribution-Share Alike 3.0 United States License. This means you are free to share (to copy, distribute and transmit the work), to Remix (to adapt the work), and to make commercial use of any work on GeriPal. The two requirements are that you cite GeriPal and that you agree to "Share Alike" (if you alter, transform, or build upon a GeriPal post than you must distribute the resulting work only under the same or similar license to this one.)
I'd also like to take it one step further than the NEJM perspectives piece. As clinicians, educators, and researchers, we should also avoid using clinical tools that do not conform to the copyleft standard. The MMSE is no longer a major part of my teaching as a clinician-educator. I actually now advocate against its everyday use. In addition to PAR's stance on the MMSE's copyright, I find that the MMSE is far to heavily weighted on orientation and language questions, and largely ignores executive functioning tasks. It also does a poor job discriminating between cognitively normal adults and those with MCI or with early dementia.
There are alternatives to the MMSE, most notably the Montreal Cognitive Assessment (MoCA). It is a free, brief, and validated screening tool with high sensitivity and specificity for detecting MCI and dementia (http://www.mocatest.org). And unlike the MMSE, the MoCA has never wavered in its copyright permissions.
By: Eric Widera
References:
Newman, J., & Feldman, R. (2011). Copyright and Open Access at the Bedside New England Journal of Medicine, 365 (26), 2447-2449 DOI: 10.1056/NEJMp1110652