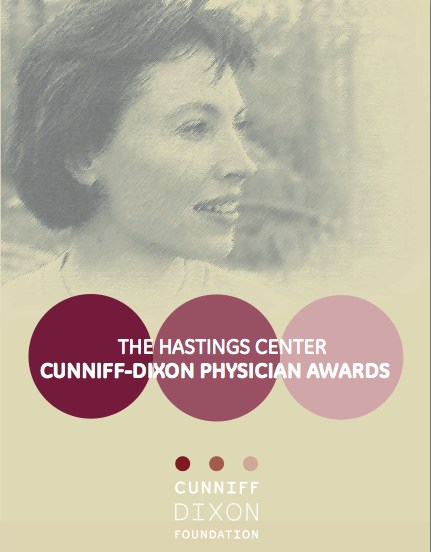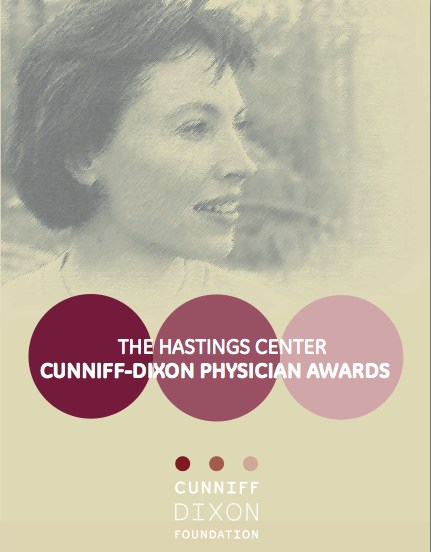 We would like to extend our heartfelt congratulations to the 5 physicians just been named as recipients of the 2013 Hastings Center Cunniff-Dixon Physician Awards. This one of a kind national award recognizes excellence in the care of patients at the end of life. This year's awardees are a truly exceptional lot, all of whom demonstrate the very best of what our field has to offer.

Senior Physician Award:
Charles G. Sasser, M.D., FACP, FAAHPM, director of palliative care services at Conway Medical Center in Conway, South Carolina. He is a pioneer in palliative care who has been a model and mentor to generations of palliative care providers. Under his leadership, Conway established the first interdisciplinary team for palliative care services in South Carolina — a team that included nurses, social workers, pastors, and physicians. Colleagues praise the value he places on doctor-patient discussions and his mentorship of colleagues from all specialties and practices of medicine.
Mid-Career Physician Award:
Daniel C. Johnson, M.D., FAAHPM, national physician lead for palliative care at Kaiser Permanente's Care Management Institute, as well as director of Palliative Care Innovations and Development at Kaiser Permanente-Colorado and director of the Life Quality Institute in Denver. Dr. Johnson led the expansion of services at Kaiser Permanente-Colorado, partnering with local organizations to more than quadruple patient and family access to end-of-life care. At the Life Quality Institute, an organization dedicated to advancing palliative care through education, he oversaw the development of its award-winning education program for medical students, residents, and other health professionals.
Early-Career Physician Awards:

Drew Rosielle, M.D., a palliative care physician and program director for the Hospice and Palliative Medicine Fellowship at the University of Minnesota Medical Center in Minneapolis, for his commitment to evidence-based palliative and end-of-life care education (and founder of the blog Pallimed!)
Jane de Lima Thomas, M.D., a palliative care physician and associate director of the Harvard Palliative Medicine Fellowship Program at the Dana-Farber Cancer Institute in Boston, Massachusetts for her leadership and impact on the development of the field of palliative care through training and modeling excellence in palliative care practice. (and probably one of the nicest physicians that I know)
Alen Voskanian, M.D., regional medical director, VITAS Innovative Hospice Care, Torrance, California, for his effort to expand and develop innovative models of ambulatory palliative care and to raise awareness of the benefits of palliative and end-of-life care through work with government agencies and professional organizations.
A very big congratulations to all the awardees. Thank you for all your hard work.


by: Eric Widera (@ewidera)