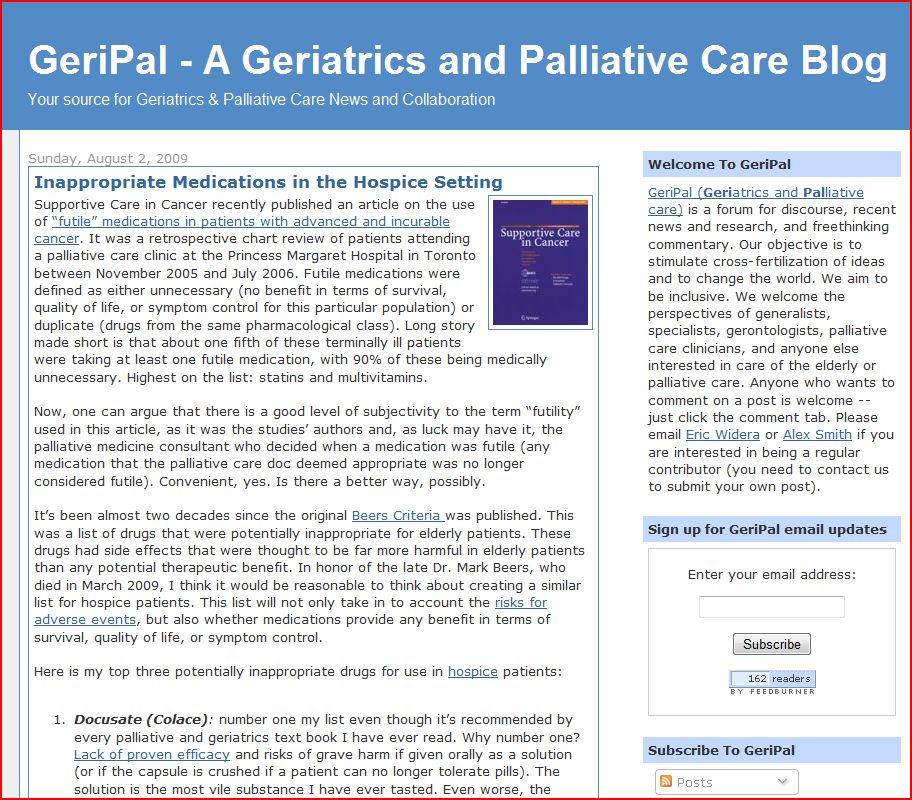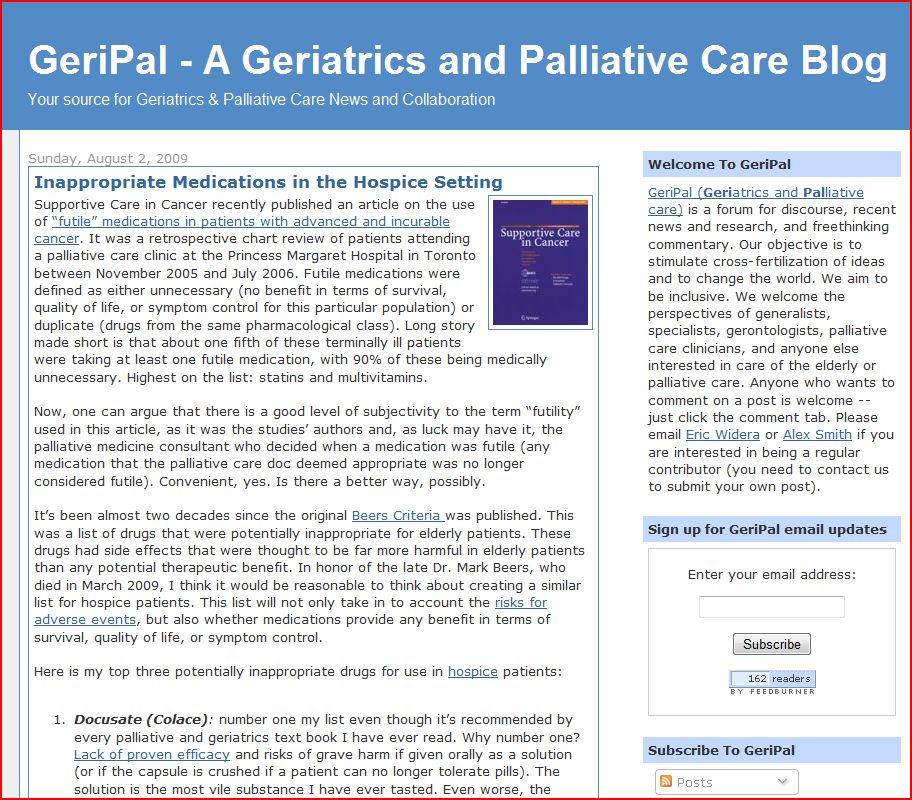 Colace is a problem at our hospital too. Both because there is not data that it works and because once people are on it, they believe their constipation problem is solved.
Another problem is hydromorphine caused by a cognitive fallacy I have entitled the belief in small numbers. The view is "how dangerous can 1-2 mg of anything be…especially compared to 7-15 mg of anything else!" (I would love a psychological reference for this.) This is a big big problem – people start dilaudid rather than morphine, they go from morphine to dilaudid cause the former did not work, etc. Education works but slowly…
What drug issues do others have?