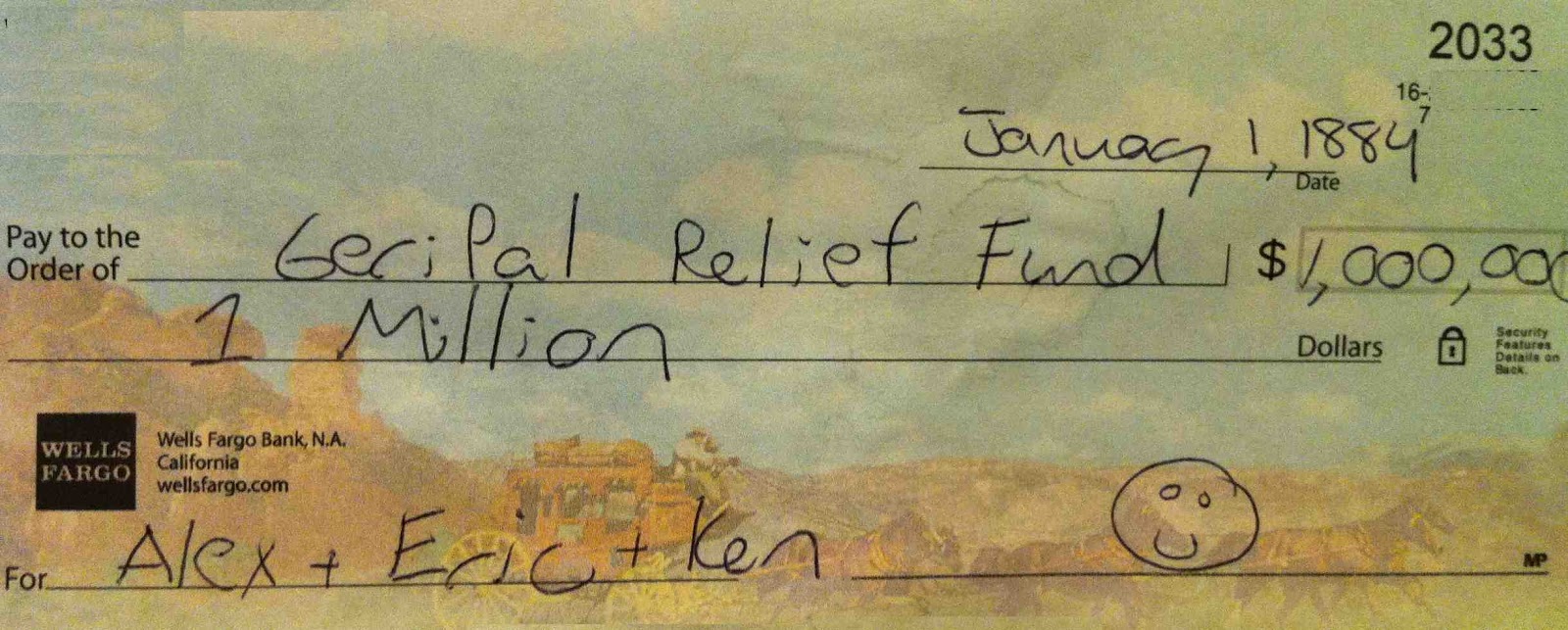 "Mom's been writing goofy checks…"
"Dad stopped paying his bills…."
"Grandma wired her savings to Nigeria…"
Have you heard these phrases from the family caregivers of your elderly patients?  Have you ever been concerned that your patient may lack capacity for financial decision making?  How do you decide if they lack capacity?  What is the clinician's role in making these decisions?  What is their responsibility?
These important questions are addressed in a terrific new article in JAMA this week by GeriPal co-founder Eric Widera (first author) and contributor Rebecca Sudore (senior author), with co-authors Veronika Steenpass (former UCSF Geriatrics fellow) and Daniel Marson (from UAB).  This is the latest article in the JAMA Care of the Aging Patient Series.
The take home points from the article as I see them:
Alzheimer's inevitably leads to loss of financial capacity
Loss of financial capacity occurs early in the spectrum of Alzheimer's disease, far earlier than loss of physical function
Clinicians have the opportunity to intervene early, when patients have normal memory or are first showing signs of mild cognitive impairment and can still designate a Durable Power of Attorney for Finance
Waiting until the disease has progressed has consequences – waiting leaves patients at risk for elder financial abuse, and conservatorship is expensive and can take months
Clinicians don't have to be financial advisers; they should be attentive to warning signs that the patient may have lost financial capacity, know when to refer for assessment of financial capacity, and educate and prepare patients and family members
Speaking about the need to engage elders in advance planning for finances, Eric Widera says,
"This is about giving patients with dementia a choice, respecting them as individuals, and working to maintain their autonomy even beyond the point where they can't make decisions anymore.  Proper financial planning will leave both the patient and caregiver with more financial resources to deal with the consequences of the disease."
This paper was primarily aimed at primary care clinicians. Working in geriatrics and palliative care, we are fortunate to work in teams with others – principally social workers – who are often more attuned to these issues and have a better sense of the options for protecting finances. Nonetheless, none of us should "pass the buck" on learning the basic skills in recognizing, assessing, and responding to financial incapacity. As Charles Sanatino, a lawyer for the American Bar Association's Commision on Law and Aging stated in the commentary accompanying this paper:
"In an aging society, all professionals serving older adults have an obligation to understand diminished decisional capacity, especially with respect to financial issues, and to acquire the basic skills to identify it and respond constructively to it. Failure to meet the challenge will only increase the potential for financial abuse and exploitation."
Congrats to Eric and Rebecca on this important contribution!
by: Alex Smith