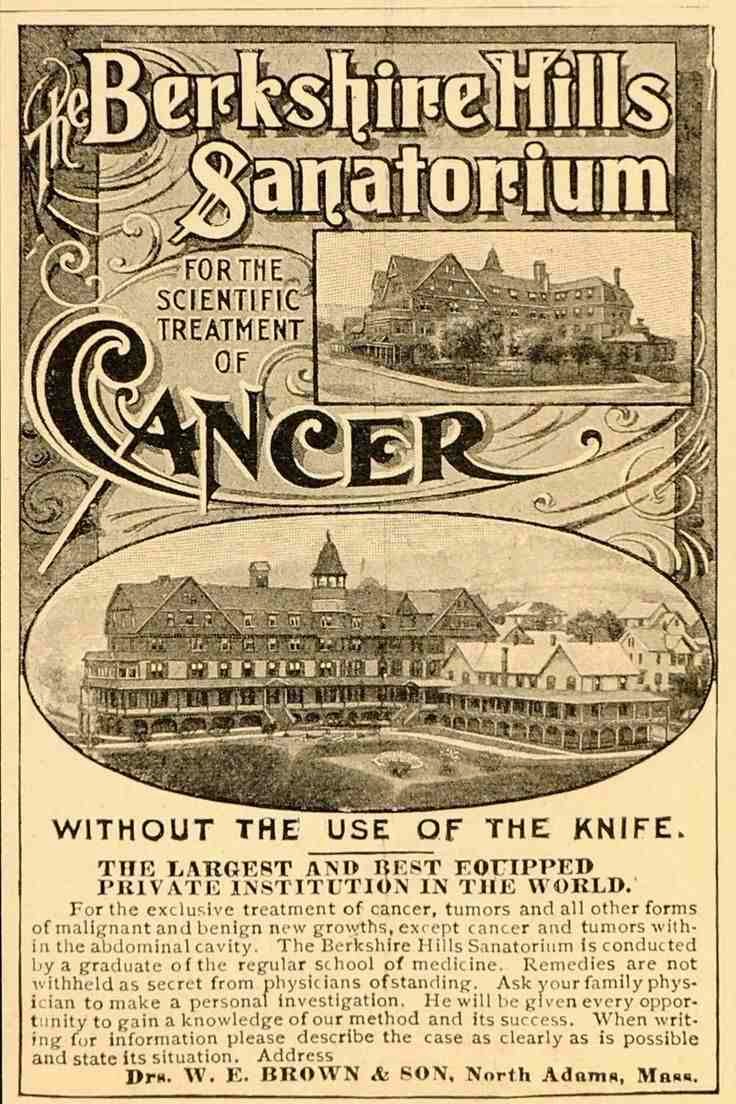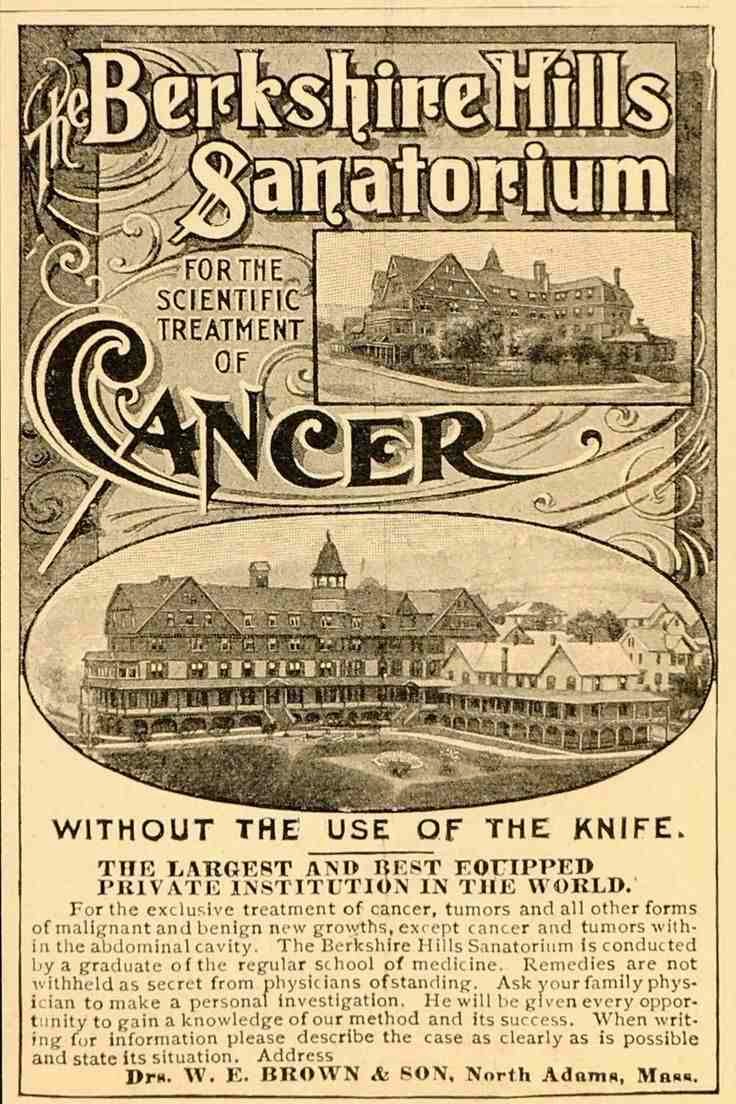 The majority of cancer patients with incurable stage IV lung or colon cancer think that the chemotherapy they are receiving might cure them. This was the finding of a study that we discussed in a previous GeriPal post. Much was discussed about the failure of prognosis communication and the potential role that denial played in the outcome of this study. But open up a magazine or turn on the TV and you find some other force at play, one that is in the business of selling hope and fear. One that is best summed up by the following quote from a cancer center advertisement:
"My doctor back home gave me ONLY a few weeks to live. That's when I made the ONE decision that saved my life. I went to [X cancer center]. That was seven years ago. And counting"
We have written about potentially deceptive cancer center advertisments like this in the past, but a recent Annals of Internal Medicine article for the first time helps quantify the practices that these centers are using to bring in patients and referrals. The authors set out to characterize the informational and emotional content of direct-to-consumer cancer center advertisements. They looked at local and national advertisements in the top 269 U.S. consumer magazines and on 44 television networks in 2012 to evaluate:
What types of clinical services these cancer centers promoted to consumers, including whether supportive services were address (including nutritional services, complementary and alternative therapies, spiritual services, psychosocial services, physical or occupational therapy, and palliative care).
Whether they addressed the risks, benefits, costs, and insurance availability when discussing clinical services.
Whether they used an emotional appeals in their advertising.
Whether they used patient testimonials.
What they found

The authors found in their sample that 102 cancer centers included the following content in their direct-to-consumer advertising:
Types of clinical services promoted

It probably comes at no big surprise that treatments are most often promoted (88%) compared to screening screening (18%) or supportive services (13%). Sadly, only 2% of advertisements mentioned palliative care or symptom management services (e.g. "pain management")

The amount of information provided about these clinical services

Again, not a big surprise here either. Benefits of advertised therapies were described a whole lot more than risks (27% vs. 2%). Importantly though, when benefits were described, they were rarely quantified (2%), and no advertisements quantified risks. It was only the rare cancer center advertisement that mentioned coverage or costs (5%), and none mentioned specific insurance plans.

The use of emotional advertising appeals

Emotional appeals ruled the day (81% of adverts). The majority (61%) used language that evoked hope (i.e. "your last hope"). 41% of adverts used used fighting or battle language ("I fought, I won."). 30% evoked fear ("I didn't know if anyone survived pancreatic cancer.") On the bright side though as I thought it would be much worse, slightly less than a third discussed patient comfort, compassion, symptom management, or quality of life

Patient testimonials

Nearly one half of advertisements included patient testimonials, which were usually focused on survival, rarely included disclaimers (15%), and never described the results that a typical patient may expect.
Take Home Point

Cancer centers, even the most prestigious and academic ones, have positioned themselves to be in the business of selling hope. If you don't believe this study, just do a quick youtube search for both subtle and not so subtle references that play on both hope and fear:
Cancer Center #1: "I was given three months to live…"
Cancer Center #2: "Good morning cancer, watch your back."
Cancer Center #3: "Your best chance of winning is here"
Cancer Center #4: Man with pancreatic cancer: "The five year survival rate is single digits, and here it is eight years later."
by: Eric Widera (@ewidera)