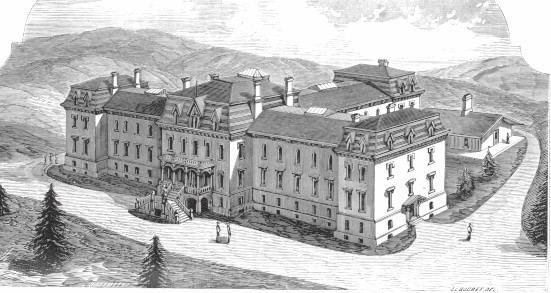 What happens when the head of one of the most prominent medical education journals publishes a call for every medical school and teaching hospital to develop educational experiences in nursing homes? Will a system that bows down at the alter of the hospital experience change to raise the importance of caring for the 1.4 million nursing home residents in the US, or will the status quo rule the day?
Steven Kanter, MD
Steven L. Kanter, MD, Editor-in-Chief of Academic Medicine, was the one to make the appeal in an editorial published this week (Acad Med. 2012 May;87(5):547-8). Dr. Kanter starts off his editorial posing the following question:
"Should nursing homes be part of mainstream medical education? In other words, in addition to being important sites to learn the basics of geriatrics and the principles of long-term care, should nursing homes be sites for residents and medical students to learn core clinical, communication, and team skills? Should nursing homes be among the standard sites used for education during residency rotations and medical student clerkships?"
Dr. Kanter then goes into describing several main reasons why we need to think of nursing homes differently in medical education. His reasons include that these sites of care can fill a need of medical schools and residents searching for training sites. With over 1.4 million nursing home residents in over 15,000 nursing homes, the capacity is definitely there to meet any educational demand. Dr. Kanter also describes how nursing homes can offer an opportunity to provide environments that offer interprofessional education where medical students and residents learn how to work with patients and families, as well as study patient safety, quality improvement, transitions in care, and public health issues.
In the end of his editorial, Dr. Kanter makes his appeal for change that should make any GeriPal reader giddy:
I call on every medical school and teaching hospital to develop collaborations with nursing homes, to study ways to make such collaborations effective and beneficial
for all stakeholders, and to cultivate relationships that will improve clinical education, research, and, of course, the care of nursing home patients.
This editorial is very much a rallying cry for our GeriPal readers to start thinking about novel ways to bring learners into the nursing home environment and disseminating this on a national level. It also is an excellent resource when making a case to local deans and program directors on the importance of this clinical setting.
by: Eric Widera