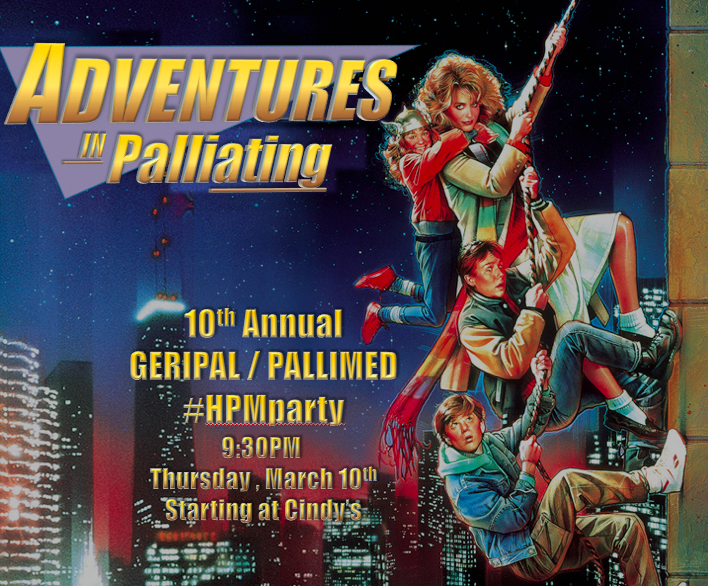 Plot Summary: A palliative care provider must leave her safe suburban surroundings and head for the heart of the big city to rescue a stranded colleague, unaware of the perilous adventures that await her and the fellow bloggers she's looking after who have tagged along.
Details: Come one, come all to the 10th annual GeriPal / Pallimed party at the Annual Assembly of AAHPM, HPNA, and SWHPN.  We will start at Cindy's around 9 PM. After that we will head to Plymouth Rooftop bar at 10 and Kasey's at 11pm.   This are rough estimates of time, so if you want to know the details, follow the hashtag #HPMparty or our Facebook pages where we will be posting updates on the next location.
Who: All are welcome, this is no exclusive crowd. There will be many writers from both websites at the party and we always like to meet readers and hear your feedback.
When: Thursday, March 10th. Start time 9 pm. End time TBD
Where:  We have a little schedule to keep this time, but if there is one thing to remember from past events, these are "rough" guides.  Follow our twitter and Facebook feeds, or type in #hpmparty in twitter to follow the live feed of where we are:
Ways to follow: